Seder - Masochism
Ten years after the award-winning "Sita Sings the Blues", Nina Paley attempts an alternative and proudly feminist narration of the Bible's Exodus through a trippy animated musical of Moses, the Virgin Mary and the burning bush (!) all co-existing in a dissenting manner with Led Zeppelin, Gloria Gaynor and Delilah. The film will be introduced by the President of Animasyros, Mr Vassilis Karamitsanis.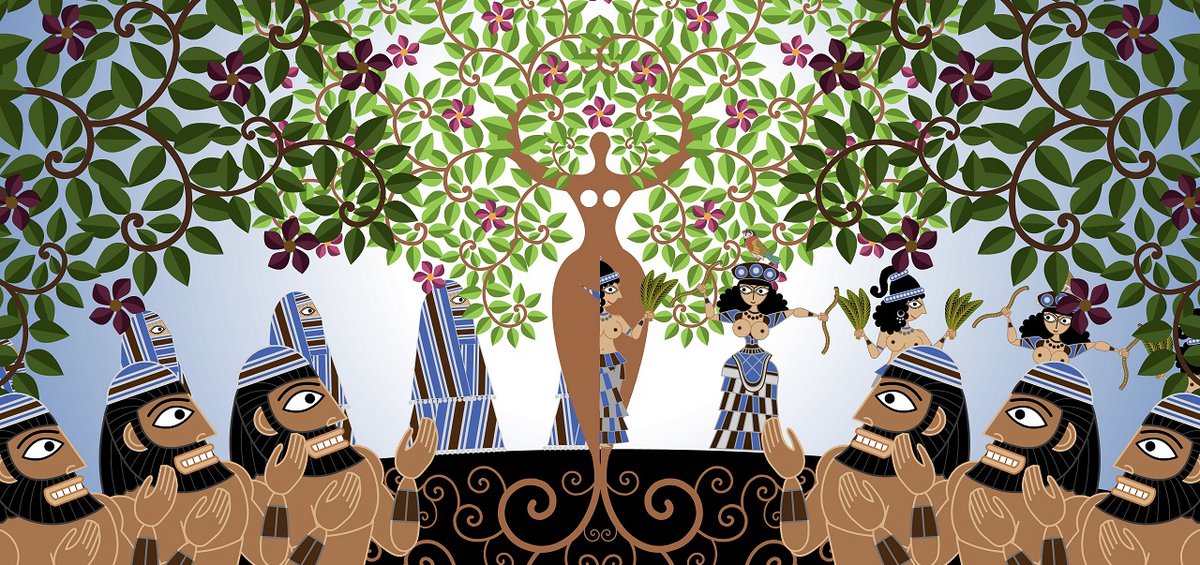 USA | 2018 | COLOR | DCP | 78' | ENGLISH, FRENCH, BULGARIAN, HEBREW, ARAMAIC
Seder is a Jeweish ritual feast that marks the beginning of the Jewish holiday of Passover, commemorating the Exodus. A holy text/narration that Nina Paley criticizes. Of course she does not turn against Jewish faith, only the inherent masochism of the scripts and the ever-lasting conflict in the Middle East.
For her own heretical Seder, she resurrects the Great Mother and chooses to narrate the Exodus through songs by Led Zeppelin, Gloria Gaynor, Dalida and Louis Armstrong! In a far more personal style but with the same political urge, the director continues the journey she started with «Sita Sings the Blues». A journey free and colorful, which combines the Middle East peoples' exotic imagery with sophisticated thought. Th.K
DIRECTOR: Nina Paley
SCREENWRITER: Nina Paley
DoP (Animation): Nina Paley
EDITOR: Nina Paley
WITH THE VOICES OF: Barry Gray, Hiram Paley, Nina Paley
NINA PALEY
Nina Paley is the creator of the critically acclaimed animated musical feature film Sita Sings the Blues. She produced a series of animated shorts about intellectual freedom called Minute Memes. Seder-Masochism is her second feature.
FILMOGRAPHY
2018 Seder-Masochism
2008 Sita Sings the Blues