The Dead And The Others
A young indigenous man rejects his tribe's traditions and escapes to the city, leaving behind him a spiritual word to go to a materialistic and hostile one which marginalises him. A visually seductive intermingling of fiction and ethnography which won the Un Certain Regard Jury Prize at the Cannes Film Festival. The film will be introduced by Anthropologist Silas Michalakas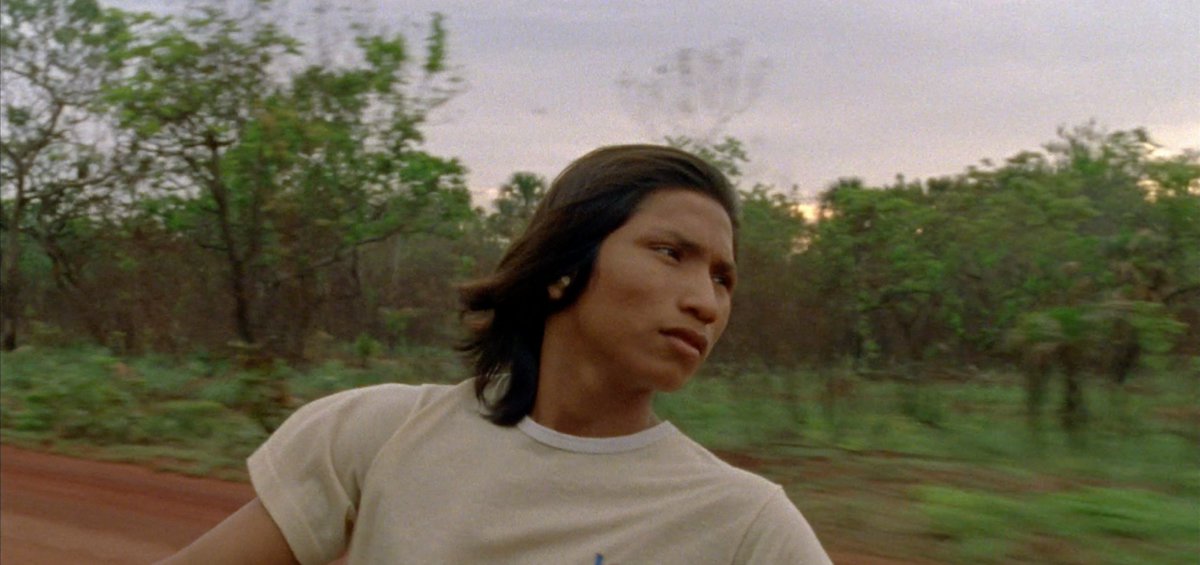 BRAZIL, PORTUGAL | 2018 | COLOR | DCP | 114' | PORTUGUESE
15-year-old Ihjac has been having nightmares ever since his father died. Following the tradition of the Kraho tribe, he has to organize a ritual so that the mourning comes to an end and his father's soul may start its journey to the village of the dead. Under the burden of responsibility and the elders' plans, intending him to become a shaman, Ihjak resorts to the city where he finds out what it means to be an indigenous person living in modern Brazil.
The directors manage a combination of ethnographic chronicle and a coming-of-age film, depicting in metaphysical ecstasy the cultural gap surrounding the indigenous people in a country of chaotic inequalities. Winner of Un Certain Regard Jury Prize at Cannes. N.S.
In collaboration with the Athens Ethnographic Film Festival - Ethnofest.
DIRECTORS: Renée Nader Messora, João Salaviza
SCREENWRITERS: Renée Nader Messora, João Salaviza
DoP: Renee Nader Messora
EDITORS: Edgar Feldman, Renée Nader Messora, João Salaviza
PRINCIPAL CAST: Henrique Ihjãc Krahô, Raene Kôtô Krahô
JOÃO SALAVIZA
Portuguese writer/director/editor, studied in Portugal and Argentina and well-known for the acclaimed drama Mountain.
RENÉE NADER MESSORA
Brazilian writer/DoP/director, studied in Argentina and devoted to cinema as tool for strengthening cultural identity. The Dead and the Others is her debut.
FILMOGRAPHY (SHARED)
2018 The Dead and the Others