The Ghost of Peter Sellers
Welcome to the backstage of the "Ghost in the Noonday Sun" a 70s pirate film which became the ultimate Hollywood failure. The main person at fault for one of the most hellish filming experiences ever, was Peter Sellers himself. Four decades later the director of the cursed film tells the story of everything that happened in an attempt to reconcile himself with what he describes as "the worst catastrophe of my life". In attendance of the director Peter Medak and of the producer Paul Iacovou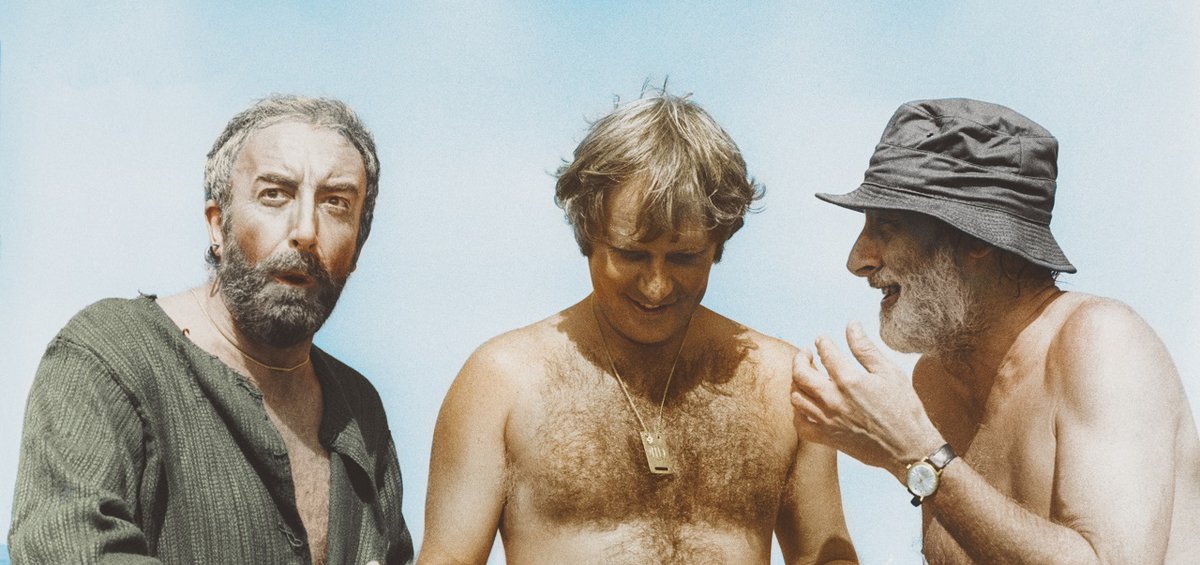 CYPRUS | 2018 | COLOR | DCP | 93' | ENGLISH
One year after «Ruling Class» (probably the finest moment of his career), Peter Medak follows Sellers' advice and delivers yet another eccentric comedy. «Ghost in the Noonday Sun» would be a pirate adventure shot in Cyprus and in the open Mediterranean sea. But the pirate ship hit rocks on the first day of filming and Sellers (affected by his recent separation with Minelli) became a very unstable cargo of nitroglycerine, bound to blow up everything with his unbearably eccentric behaviour.
With disarming honesty, Medak narrates the incidents that eventually resulted in the shipwreck. At the same time, the love-and-hate relationship between the director and his star presents us with a lesser-known side of the great comedian. Th.K.
DIRECTOR: Peter Medak
DoP: Christopher Sharman
MUSIC: Jack Ketch
EDITORS: Joby Gee, David Hands
FEATURING: Peter Sellers, Spike Milligan, Peter Medak, Robert Wagner, Peter Boyle, Anthony Franciosa
PETER MEDAK
Budapest-born Medak, 81, was signed by Universal in 1963 and began directing for television. His film The Ruling Class received an Academy Award nomination. He has directed a great number of TV plays, mini-series, films, operas and stage productions over the past 50 years of his directing career.
FILMOGRAPHY (SELECTED)
2018 The Ghost of Peter Sellers
1993 Romeo Is Bleeding
1990 The Krays
1980 The Changelling
1972 The Ruling Class
1972 A Day in the Death of Joe Egg