The Piano
In the 19th century, a woman who has lost her voice arrives in New Zealand with her daughter, to marry a landowner. There she loses herself in an illegal passionate love affair. Jane Campion's romantic masterpiece, the only female director to have won the Palme d'Or, returns for an anniversary screening with a digitally restored copy. The film won three Academy Awards; Best Actress in a Leading Role and Best Actress in a Supporting Role for Holly Hunter and Anna Paquin respectively and one for Best Writing.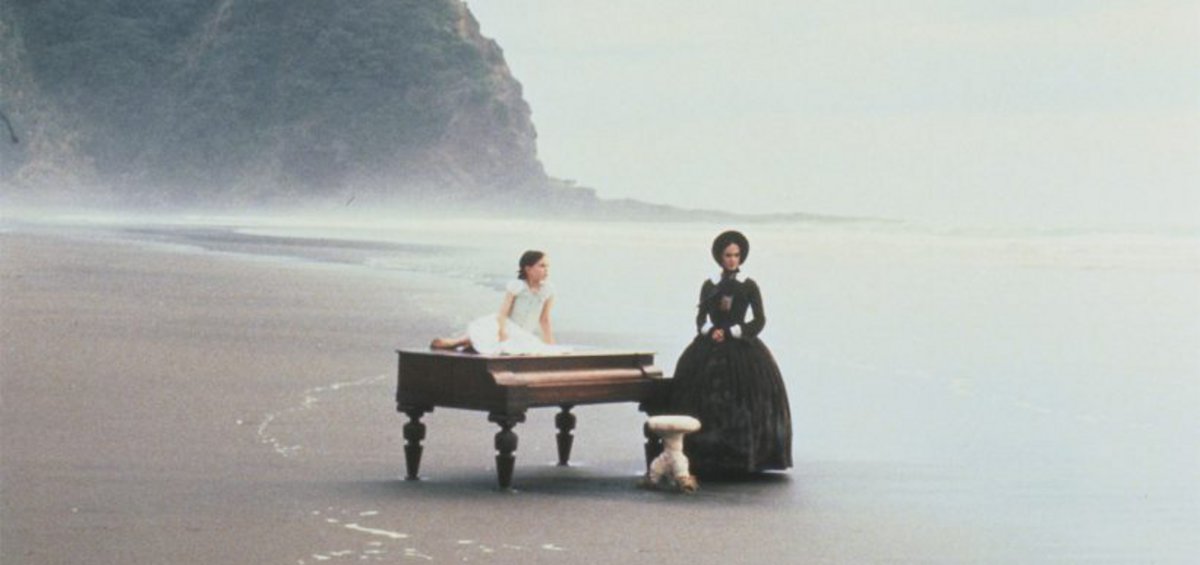 NEW ZEALAND, AUSTRALIA, FRANCE | 1993 | COLOR | DCP | 121' | ENGLISH, MAORI
In 1850, an Englishwoman, who has lost her voice ever since she was a child, is sent along with her daughter to New Zealand in order to marry a cynical landowner. Enraged at her new husband who sold her favourite piano, she decides to contact the buyer, but her relationship with the latter turns into an immense passion with painful consequences.
Perfecting her special touch in the genre of costume drama, Jane Campion extracts raw romanticism from the guts of a bleak society, becoming the only woman director to day to ever η the Palme D' Or at Cannes. Holly Hunter, Sam Neil, Anna Paquin and Harvey Keitel are impressive in their parts. The two actresses won Academy Awards for their performances while Campion took home Best Original Screenplay. N.S
DIRECTOR: Jane Campion
SCREENWRITER: Jane Campion
DoP: Stuart Dryburgh
MUSIC: Michael Nyman
EDITOR: Veronika Jenet
PRINCIPAL CAST: Holly Hunter, Harvey Keitel, Sam Neill, Anna Paquin, Kerry Walker, Pete Smith
JANE CAMPION
New Zealand-born Campion, began filmmaking in the early '80s, attending the Australian School of Film and Television. With The Piano she became the first woman to win the Palme D' Or at Cannes. She also won an Academy Award for her screenplay.
FILMOGRAPHY
2009 Bright Star
2003 In the Cut
1999 Holy Smoke
1996 The Portrait of a Lady
1993 The Piano
1990 And Angel at My Table
1989 Sweetie