Come to Daddy
Elijah Wood stars as a hipster music producer who visits his father, whom he hasn't seen in 30 years, at his isolated seaside house. The family reunion that follows holds at least two unpleasant surprises for him. A film which by definition has succumbed to morbid cynicism, starts with the combination of Shakespeare and Beyoncé, continues with dark-humour gags until it reaches a point of violent explosion in an unprecedented bloodshed.The less you know about the film, beforehand, the better.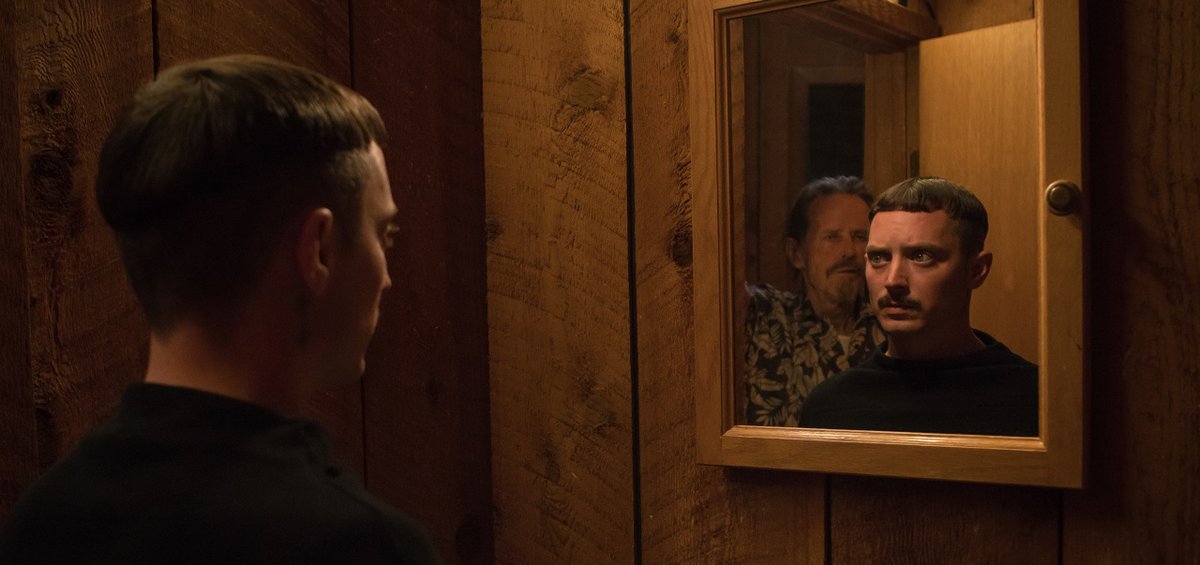 USA, NEW ZEALAND, CANADA | 2019 | COLOR | DCP | 93΄ | ENGLISH
Norval, an insecure hipster, receives a letter from his alienated father. Father and son will meet again, after many years, in a house like a '60s UFO, on a dreamy empty beach behind a thick forest. Or will they? New Zealander Ant Timpson begins his film marrying Shakespeare with Beyonce and goes on in an equally unruly way to create an ideal film for our midnight screenings, one that early Peter Jackson would absolutely envy!
Great build-up, idyllically suspicious landscape, perfect cinematography but also an axe, a fountain pen, a thumb, a fork, lots of toilet paper, a needle and many more goodies make up an enjoyable b grotesque, which succeeds in its aims (deconstruction, dispersing of fears, parental transcendence) accompanied by none other than Paradise Bangkok Molam International' s Thai rock. You 've been warned. I.D.
DIRECTOR: Ant Timpson
SCREENWRITER: Toby Harvard
DoP: Daniel Katz
MUSIC: Karl Steven
EDITOR: Dan Kircher
PRINCIPAL CAST: Elijah Wood, Stephen McHattie, Martin Donovan, Michael Smiley, Madeleine Sami, Simon Chin
ANT TIMPSON
Born in Auckland, New Zealand he grew up watching films. After he got expelled from University he worked
in several jobs. His archive of 35 mm films is the biggest personal archive in the South Hemisphere. He is the creator of the 'Incredibly Strange Film Festival', which is part of the international festival of the country. This is his first film.

FILMOGRAPHY
2019 Come to Daddy