Repo Man
Drug addicts and freaks, scientists out of their minds, ruthless agents, car repossessors and a number of intergalactic visitors all search for a mysterious Chevy Malibu carrying a special secret cargo in the boot. 50s science fiction, black comedy and a dynamic punk soundtrack are an aggressive response to the american degradation of the Ronald Reagan period. An anniversary screening with a digitally restored copy for one of the most important and most provocative cult movies. Emilio Estevez and Harry Dean Stanton star.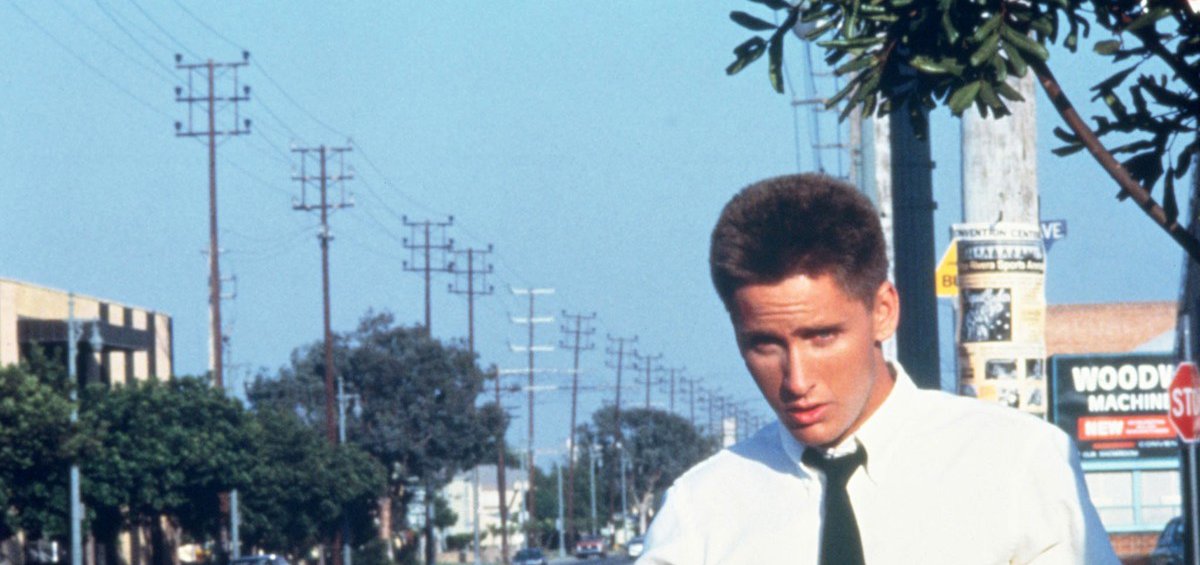 USA | 1984 | COLOR | DCP | 95' | ENGLISH
In 1984, Universal agreed to fund one of the most strange film cases ever. It was directed by a 30 year-old British who loved Westerns, Buñuel and punk, who narrated a modern science fiction fairy tale, taking place in an urban reality filled with drug addicts, freaks, crazy nuclear scientists, ruthless government agents and a bunch of interplanetary visitors. All of them are after a mysterious Chevy Malibu, in the trunk of which lies hidden something unexpected.
Constantly inventive, vibrating with youthful energy and impressive cinematography by Robby Müller and legendary character actors such as Harry Dean Stanton and Tracey Walter, 'Repo Man' mixed the cold war conspiracy films, the '50s science fiction, the California punk of the era and black comedy, trying to provide an answer for the great alienation during the governing of Ronald Reagan. The result is one of the most influential and enjoyable cult films ever. L.K.
DIRECTOR: Alex Cox
SCREENWRITER: Alex Cox
DoP: Robby Muller
MUSIC: Steven Hufseter, Tito Larriva
EDITOR: Dennis Dolan
PRINCIPAL CAST: Emilio Estevez, Harry Dean Stanton, Tracey Walter, Olivia Barash, Sy Richardson, Susan Barnes, Fox Harris, Tom Finnegan
ALEX COX
English director, screenwriter and author, born in 1954. He studied Film at the University of Bristol and realized postgraduate studies at UCLA on a Fulbright scholarship. His early success with 'Repo Man' and 'Sid and Nancy' was followed by a clash with the studios. He has taught Screenwriting and Production at the University of Colorado.

FILMOGRAPHY (SELECTED)
2007 Searchers 2.0
2001 Revengers Tragedy
1998 Three Businessmen
1996 The Winner
1996 Death and the Compass
1992 El Patrullero
1987 Straight to Hell
1986 Sid & Nancy
1984 Repo Man