LICHT - STOCKHAUSEN'S LEGACY / LICHT
Those expecting a conventional biographical documentary about the paranoid musical genius known as Karlheinz Stockhausen are in for a surprise: "Licht" revolves around the first complete performance of the pioneering German composer's magnum opus of the same name, which took him 26 years to complete, lasts for 29 hours, takes seven days to perform in its entirety and features - among other outrageous elements - string instruments played through helicopters in flight! Amidst the preparations for the grand performance, undertaken by an 'official' director and two of Stockhausen's ex-partners – in a delightful clash of personalities, the composer's tumultuous life and career unravel through interviews with collaborators, estranged children, ex-wives and lovers. Perhaps the most derailed biopic you've ever seen, worthy of the megalomania of a Herzog 'Fitzcarraldo'.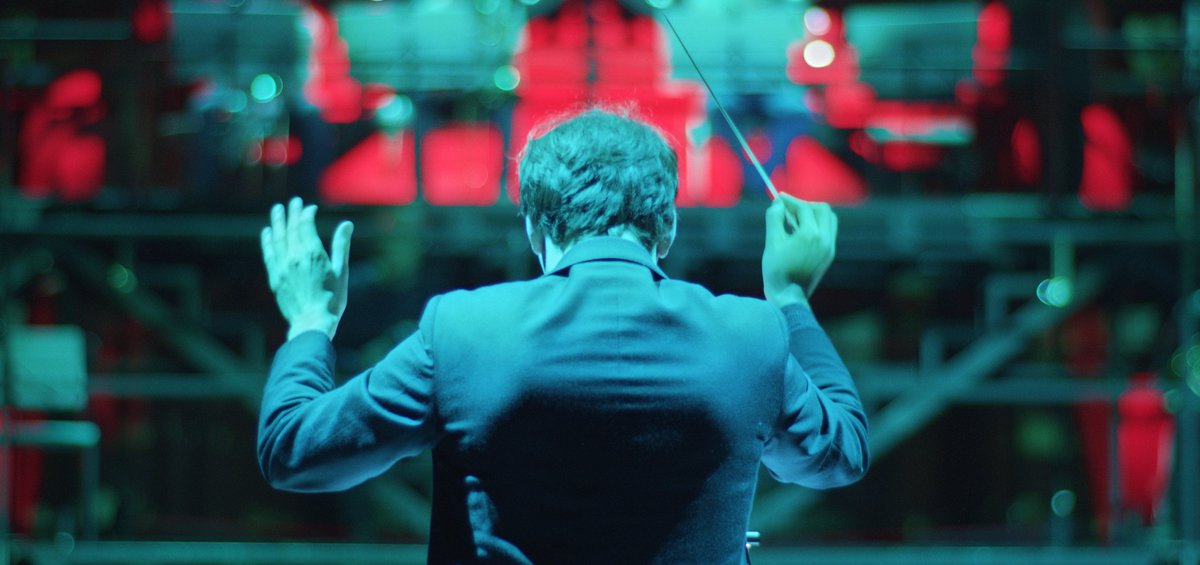 NETHERLANDS / 2022 / COLOR / DCP / 122' / ENGLISH, DUTCH, GERMAN
Karlheinz Stockhausen is considered a unique musical genius of the 20th century. His synthetic atonic version breaks the barrier of scholarly music, having influenced a wide range of artists, even in pop music. "Licht" (Light), a circle of 7 operas structurally divided in the days of the week, is an untouched compositional milestone, the writing of which took 26 years while its duration is 29 hours! In Hoogendijk's documentary two (simultaneous) partners, two ex wives and four of the six composer's children meet, satellites of a personality fully majestic and vainly hilarious, obviously genius and monotonously selfcentered, while the Dutch National Opera is working on the monumental project of staging his torrential opera. I.D.
DIRECTOR: Oeke Hoogendijk
SCREENWRITERS: Oeke Hoogendijk, Fabie Hulsebos
DoP: Gregor Meerman, Sander Snoep
EDITOR: Sander Vos
OEKE HOOGENDIJK
Dutch documentary director, born in Amsterdam in 1961. She studied at the Utrecht School of the Arts and specializes in documentaries focused on art. Especially famous in the Netherlands, nonetheless her work has been screened at several international festivals.
FILMOGRAPHY
2022 LICHT - Stockhausen's Legacy
2021 The Treasures of Crimea
2021 Housewitz
2019 My Rembrandt
2014 The New Rijksmuseum - The Film
2008 The New Rijksmuseum
1998 The Saved