THE PAWNSHOP / LOMBARD
You can find anything from toasters to DVD players to anything your heart desires in the chaotic pawn shop owned by Jola and Wiesiek, whose arguments are on a par with the kindness with which they deal with homeless passersby, troubled neighbours and lovestricken employees. Hit by the financial crisis, the spiteful owners organise a bazaar-festival, in a last ditch effort to revive their clientele and lift up the mood of the local community. This irresistible documentary presents a realm of priceless second-hand junk as a microcosm of a Europe on the brink of bankruptcy, where dark humour, human tenderness and despair march side by side.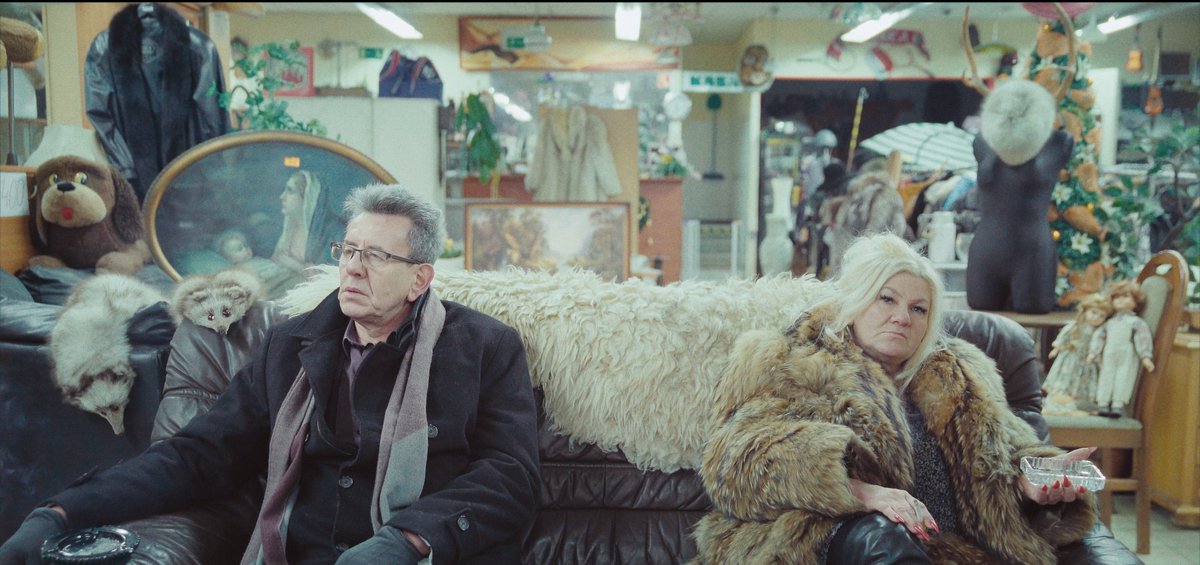 POLAND / 2022 / COLOR / DCP / 78' / POLISH
An anthology-material scene for a…food processor opens hilariously this chronicle documenting the effort to save a huge pawnshop in modern day Poland's most commercially hostile area. The heroes of the film are an adorably eccentric couple: the husband with his catastrophic business ideas and the bubbly blonde wife – never without her huge fur coat! What if 'Clerks', Jarmusch, Roy Anderson, Kaurismaki and Wayne Wang met? Probably, a unique documentary like this one would come about, full of idiomatic humor and humanity, reminding us, with its eye to the people in today's navel gazing world, that the holy proletariat, in its fight to survive, sends out constantly the most compassionate human essence, the greatest truths. I.D.
DIRECTOR: Łukasz Kowalski
SCREENWRITER: Łukasz Kowalski
DoP: Stanislaw Cuske
MUSIC: Krzysztof Janczak
EDITORS: Adriana Fernandez Castellanos, Filip Kowalski, Jakub Darewski, Kosma Kowalczyk
ŁUKASZ KOWALSKI
Director, journalist and television content creator. He studied literature at the University of Silesia in Katowice and film at Wajda School in Warsaw. He has worked in television since 2007 and has directed more than 170 short documentaries.
FILMOGRAPHY
2022 The Pawnshop