HOW TO SAVE A DEAD FRIEND
Using irony and raw youthful energy, the newcomer Russian director delivers one of the most acknowledged documentaries of recent years. The film chronicles a doomed relationship between a boy and girl who listen to Joy Division as their world falls apart. The film is above all an experience with the candidness and authenticity of a homemade video documentary. But there is also quality there, which results in using something unspeakably personal to define with shocking accuracy an entire era and its seemingly lost generation.
Producer, Ksenia Gapchenko in attendance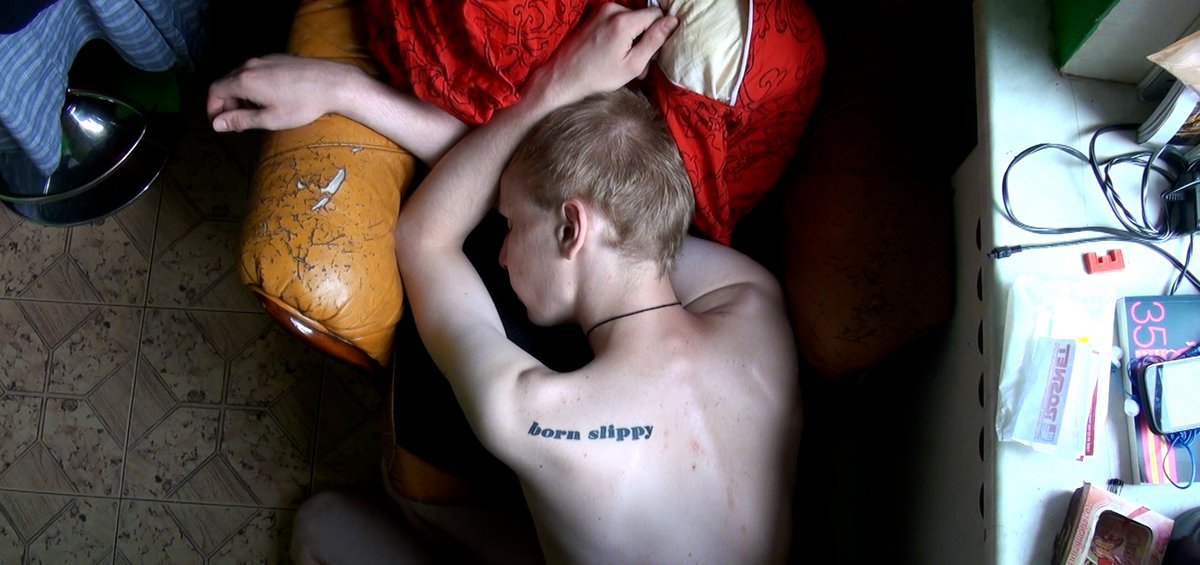 SWEDEN, NORWAY, FRANCE, GERMANY / 2022 / COLOR / DCP / 104' / RUSSIAN
Drugs are hell (or part of it) on earth. But this sounds terribly didactic even if it's accurate – as it is often the case with teachings. A film, in the form of a masterful home movie, can tell everything better. About people who fell due to pain and suffering, about loves who came about like answered prayers, about lives holding on for dear life on cracked branches. In the background, ironically, a new Russia, always freezing cold, never sunny, celebrating New Year's Eve. A Russia full of itself, with broken down insides. A wonderfully two-way title, Joy Division setting the tone, and the rest is due to generosity, talent and definite experience . I.D.
DIRECTOR: Marusya Syroechkovskaya
SCREENWRITER: Marusya Syroechkovskaya
DoP: Marusya Syroechkovskaya, Kimi Morev
MUSIC: Felix Mikensky
EDITOR: Qutaiba Barhamji
MARUSYA SYROECHKOVSKAYA
Born in 1989 in Moscow. She studied Documentary at the Documentary School and the Documentary Theatre in Moscow. She holds a Master in Direction from the Institute of Modern Art in Moscow since 2014. She is a member of the Russian Documentarists' Union.
FILMOGRAPHY
2022 How to Save a Dead Friend