FIRE OF LOVE
This is the breathtakingly arresting - on the verge of it being unbelievable - love story between Katia and Maurice Krafft, two pioneering French volcanologists who for a number of years, in the most daring and passionate way, lead science and their own relationship to the brink of every explosive landscape in the world. Gripping archival footage which the couple filmed on their innumerable explorations, sees the light of day for the first time, narrated by director Miranda July in an epic film bound to inspire awe on the big screen, on a par with seeing a roaring volcano only metres away from you. The most financially successful documentary in recent years.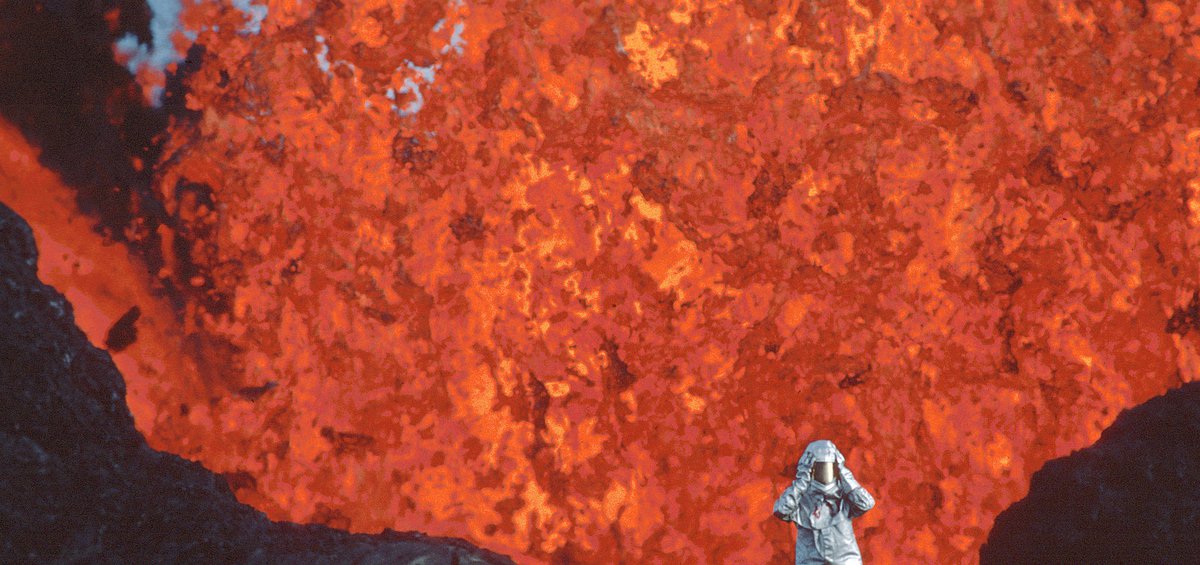 USA, CANADA / 2022 / COLOR / DCP / 93' / FRENCH, ENGLISH
"The unknown is not to be feared, it is something towards which you should be journeying". For Katia and Maurice Krafft, the famous couple of volcanologists of the 20th century, "curiosity had always been greater than fear". That's why they were reaching only a few meters away from the raging lava, a heartbeat away from eruptions. That's why they offered life-saving knowledge. But the film does not stop there. It follows with a philosophical gaze the most impressive natural phenomenon, reflecting on superior Nature and its geological time. It contemplates how the lava is the earth's liquid heart that opening up its one-time hard shell/body, creates new, even more fertile body. And this is the literal cosmogenic truth of this wonderful documentary. I.D.
DIRECTOR: Sara Dosa
SCREENWRITERS: Sara Dosa, Shane Boris, Erin Casper, Jocelyne Chaput
DoP: Pablo Álvarez-Mesa
MUSIC: Nicolas Godin
EDITORS: Erin Casper, Jocelyne Chaput
SARA DOSA
American documentary director, recipient of a Peabody award and member of the Academy of Motion Picture Arts & Sciences. She studies through people's stories our relationship with nature, myth, ecology and economy.
FILMOGRAPHY
2022 Fire of Love
2019 The Seer & The Unseen
2014 The Last Season