ALL THAT BREATHES
In a suffocating urban Apocalyptic setting characterised by the unimaginable pollution of a toxic atmosphere and incensed by the violent climate of ever-increasing religious intolerance, two Muslim brothers run an eagle sanctuary in downtown New Delhi. Like their devoted caretakers, the birds are in search of fresh air and hope in a large city that deprives them of both. Winner of both the Grand Jury Prize at the Sundance Film Festival and the Golden Eye award at the Cannes Film Festival, sure to be nominated at the upcoming Academy Awards, this is a beautiful film about our wounded yet, thankfully, unbreakable bond with nature, in which parts of our lost humanity are safeguarded. Even in the most inhospitable and threatening environment.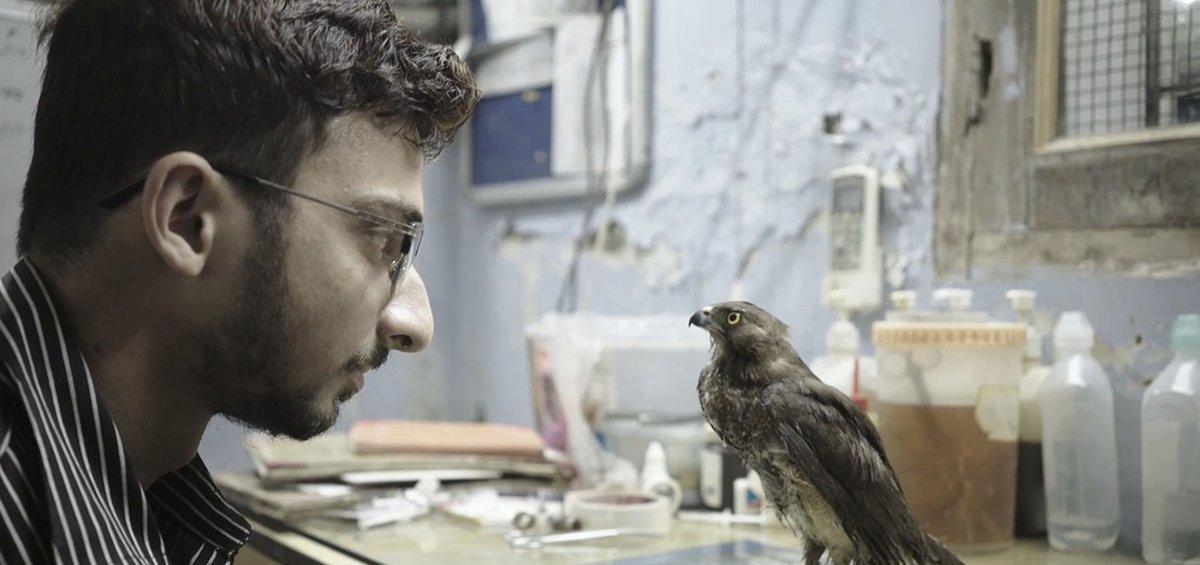 INDIA, USA, UK / 2022 / COLOR / DCP / 94' / HINDI
Two brothers in modern-day New Delhi have a bird clinic. They have saved more than 20.000 birds in the last 20 years. Yet, synopsis is a poor reflection of the awarded at Sundance and Cannes documentary. In the superhuman altruism of the two brothers, the emergent Koyaanisqatsi is reflected, our 'life out of balance' on Earth. You stand in awe watching the ways Nature finds to save us, thoughtlessly on our way to self-destruction. In the contribution of the (poor) brothers, the salvation of birds that clean tons of garbage from a city sinking into the chaos of overpopulation, one can see, not without guilt, the organic connection of 'all that breathes' and nature's wisdom which we constantly disrespect. I.D.
DIRECTOR: Shaunak Sen
DoP: Ben Bernhard, Riju Das, Saumyananda Sahi
MUSIC: Roger Goula
EDITOR: Charlotte Munch Bengtsen
SHAUNAK SEN
Indian director and video artist. He studied Media in New Delhi and is doing his PhD at the University Jawaharlal Nehru. One of the most promising new voices in documentary, the present won Golden Eye at Cannes and a World Cinema Documentary Award at Sundance.
FILMOGRAPHY:
2022 All That Breathes
2015 Cities of Sleep