GIRL GANG
One could say that 'Girl Gang' is a modern-day fairytale about a 14-year old influencer and her biggest fan, both of whom live miles apart but are brought together at the touch of a screen. Based on an everyday story, it takes on a greater dimension which is only visible once you look past the selfies and videos. Incessantly shocking even to those accustomed to the virtual world of social media. The fairytale's wolf manifests as a conflict with reality which becomes apparent the minute the mobile camera stops recording. What ensues is the portrait of a new generation looking for their next adrenaline hit in high numbers of likes and followers.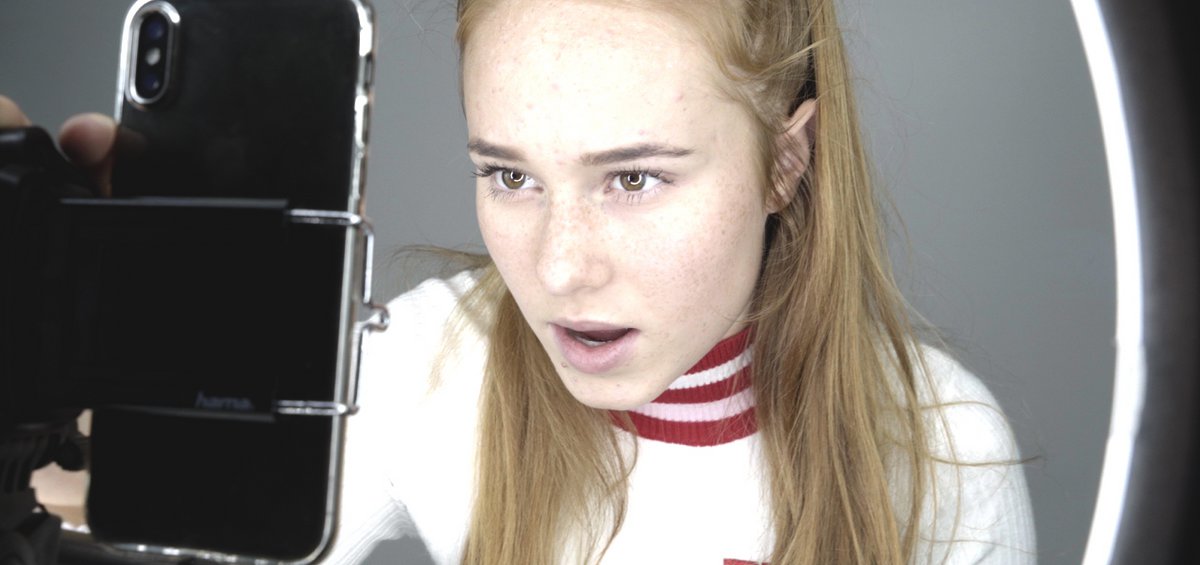 SWITZERLAND / 2022 / COLOR / DCP / 98' / GERMAN
The life of an influencer – and her supporting parents. With the family's permission, the documentary follows daily a rising social media star, in order to describe the distance between the social media image and the reality surrounding it. The vanity of nothing, the disappearance of the real to the virtual, the capitalist grinding of youthful naivety and creative energy for fame, the immense family responsibility, the free fall and the deterministic depressive condemnation of human beings to a world enslaved to the lifestyle homogeneity. Perfectly timed sociopolitical cinema, an absolutely vital essay of overwhelming repercussions – and at the same time the sad poster of an era celebrating its own coma. I.D.
DIRECTOR: Susanne Regina Meures
SCREENWRITER: Susanne Regina Meures
DoP: Susanne Regina Meures
EDITOR: Katja Dringenberg
SUSANNE REGINA MEURES
Director born in Germany. She studied photography and Art History in London, and she has worked for the Press and television since 2002. She holds a Master's degree in Cinema from the University of Zurich. This is her third feature documentary.

FILMOGRAPHY
2022 Girl Gang
2020 Saudi Runaway
2016 Raving Iran