GODS OF MEXICO
Helmut Dosantos discovers the golden ratio between visual arts, ethnography and film in a stunning documentary, the result of years of hiking to the four corners of Mexico. Far away from large cities and cinematic narco-clichés one finds the true "Goods of Mexico". People who struggle with nature, the sun and the wind in an effort to maintain their own way of life against the violent modernisation of the countryside. A valuable reminder that we can live with coordinated actions and with our joint efforts, a reminder which holds within it some of the most beautiful images ever to have been captured by the cinematic lens.
In attendance of the director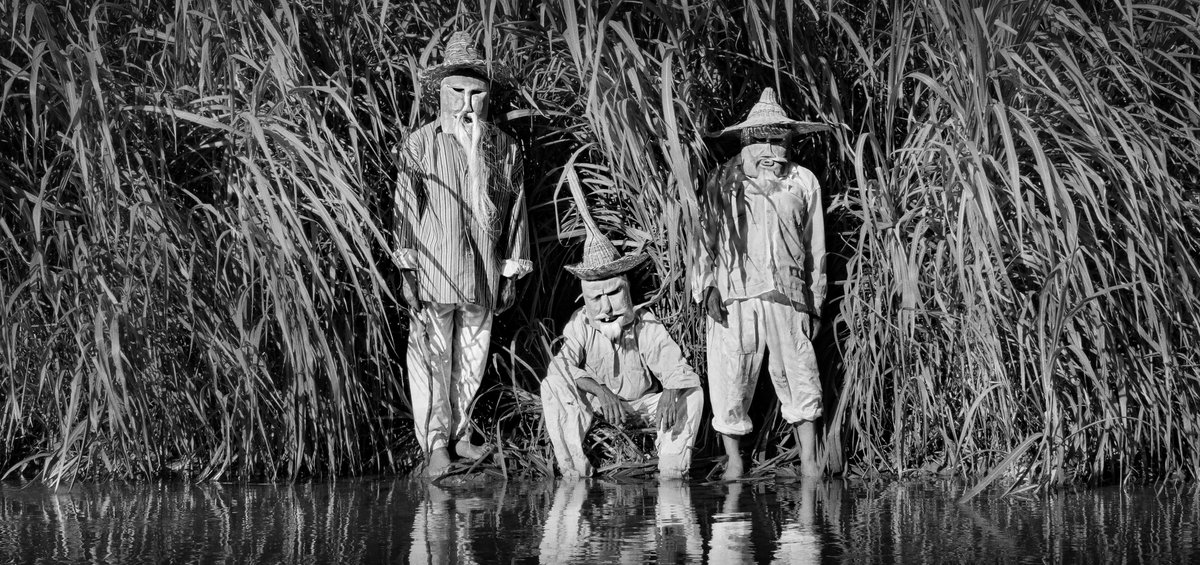 MEXICO, USA / 2022 / COLOR & B&W / DCP / 97'
Masterful description, a visual miracle, aesthetic superiority – these are words that could express Dosantos' debut. Still, words are not the way of the cinema and this film knows that well, ignoring them in favor of comprehensive imagery. It is through it that we land in today's rural Mexico, across the whole country, to meet people not only from a different place but also from a different time. That's where Dosantos locates the difference between humanism and anthropocentrism, responsibly choosing the former. Through this path, he describes with amoralistic splendor the importance of the roots, of the land and of the gaze that "unsettles" the (sensitive) western people. Grand compositions, cosmological contemplation, cinematic euphoria. Without a single word. I.D.
DIRECTOR: Helmut Dosantos
SCREENWRITER: Helmut Dosantos
DoP: Ernesto Pardo, Martín Boege, Helmut Dosantos, François Pesant, Peter Eliot Buntaine, Fernando Muñoz, Diego Rodriguez García, Kacper Czubak
EDITORS: Yibrán Asuad, Helmut Dosantos
HELMUT DOSANTOS
Mexican director, screenwriter and producer. This is his debut, but AIFF fans recognize him as a co-producer of "Prayers for the Stolen", last year's winner of Golden Athena.

FILMOGRAPHY
2022 Gods of Mexico