BUTTERFLY KISS
Something like "Thelma & Louise" in "The Twilight Zone", "Butterfly Kiss" tells the story of two women, one a victim the other an abuser, who end up becoming a couple and going on a murdering spree in rural England. Mixing a thriller with a road movie, this lesbian love story of psychodrama and black comedy, a unique cinematic amalgamation, full of twists and small (or larger) shocks, signified the start of Michael Winterbottom's great career ("Jude","24 Hour Party People") with one of the most impressive debuts ever to come out of Great Britain in the 90s.
Introduction by Diana Manesi, PhD in Social Anthropology / poet and Frini Konti-Papageorgiou, filmmaker / audiovisual curator from the movement 'Lesbians on the Verge'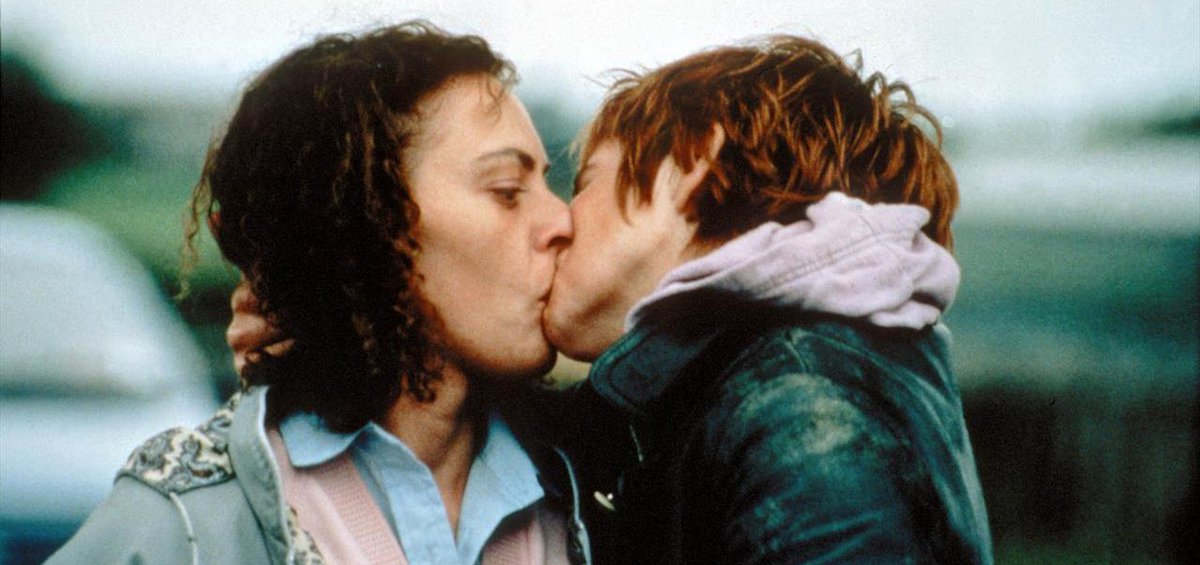 UK / 1995 / COLOR / DCP / 88' / ENGLISH
This had been Winterbottom's first cinematic attempt, after many years in television. Somewhere between 'Thelma & Louise' and the 'Twilight Zone', the film narrates the story of two women, a psychotic bisexual killer and a seduced innocent young woman, in northern England. After many twists and shocks (for that era, mind) the film is unpredictable just like the drive of the girls. You never know what the next turn brings. The thriller, the road movie, the lesbian love story, the psychodrama and the dark comedy lead to a climax as to the subject, the characters, the image and the shock (again, for that era) which in the sterilized mid '90s climate seemed unprecedented, fresh and welcome. Amanda Plummer is unforgettable.
DIRECTOR: Michael Winterbottom
SCREENWRITERS: Frank Cottrell Boyce, Michael Winterbottom
DoP: Seamus McGarvey
MUSIC: John Harley
EDITOR: Trevor Waite
PRINCIPAL CAST: Amanda Plummer, Saskia Reeves
MICHAEL WINTERBOTTOM
English director born in 1961. He studied English in Oxford and continued his studies with Film in Bristol. He worked for the famous Thames Television as an editor. He has been awarded at Cannes, Berlin and Venice. He is a valuable unique director of his generation, due to his special, eclectic aesthetics.
FILMOGRAPHY (SELECTED)
2010 The Trip
2004 Nine Songs
2002 24 Hour Party People
1999 Wonderland
1997 Welcome to Sarajevo
1995 Butterfly Kiss