THE TERENCE DAVIES TRILOGY
Before his name became synonymous with the most idiosyncratic and quietly great auteur in the whole of British cinema, Terence Davies was embarking on a modest and solitary career as a director, with three autobiographical short films. Dreamlike, poetic and deeply personal, his 'Trilogy' began in 1976 and was completed seven years later, chronicling one man's journey from childhood to adulthood through to old age, as he struggles with his strict, God-fearing upbringing, his repressed homosexuality and the endless loneliness of being different. A masterpiece of a trilogy of small size but great sensitivity.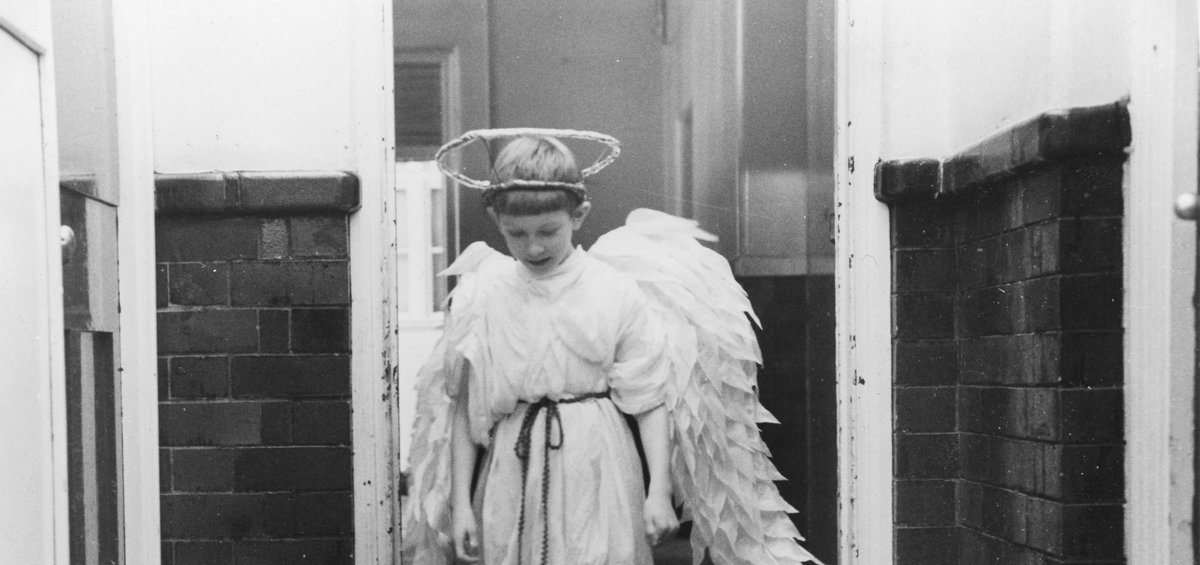 UK / 1976,1980,1983 / B&W / DCP / 101' / ENGLISH
Consisting of three independent though intertwined short films, made in 1976 ('Children'), 1980 ('Madonna and Child') and 1983 ('Death and Transfiguration'), Davis' 'Trilogy' is a unique life journal, a deep emotional depiction/assumption of the life of a queer melancholic idiosyncrasy in post-war England. Davis, a genius autobiographer, as he proved later on, traces the relationships with the people around him, the difficult family life with the 'saint' mother and the unsuitable father, the school with the aggressive schoolmates and the insensitive system. A distant relative of Truffaut's 'Doinel', this film is influenced even by, the normally critical of British cinema, Godard and claims agelessly the cinematic reflection of the sensitive psyche in a cruel world.
DIRECTOR: Terence Davies
SCREENWRITER: Terence Davies
DoP: William Diver
EDITORS: Mick Audsley, William Diver, Sarah Ellis, Digby Rumsey
PRINCIPAL CAST: Phillip Mawdsley, Nick Stringer, Valerie Lilley, Robin Hooper
TERENCE DAVIES
English screenwriter, director and author born in 1945. An important figure of queer cinema – not only in Britain. Due to his uncompromising character, his films are rare: only 8+1 films in 46 years. However he is one of the most important British directors of the last 50 years.
FILMOGRAPHY
2021 Benediction
2016 A Quiet Passion
2015 Sunset Song
2011 The Deep Blue Sea
2000 The House of Mirth
1995 The Neon Blue
1992 The Long Day Closes
1988 Distant Voices, Still Lives
1983 Death and Transfiguration
1980 Madonna and Child
1976 Children