VICTIM
At a time when homosexual erotic acts where still considered a criminal offense in Britain, 'Victim' was not only the first English-speaking film to utter the word 'homosexual' but also a bold career move for a director of legendary comedies and an up-and-coming heartthrob of a leading man. Many of his colleagues were quick to reject the role of a married lawyer who falls victim to blackmail because of his sexual preferences, however Dirk Bogarde tenaciously persevered and gradually became a gay icon. Keeping the suspense of its film noir qualities intact, 'Victim' broke down the disparaging stereotypes allowing British film to 'come out of the closet' once and for all.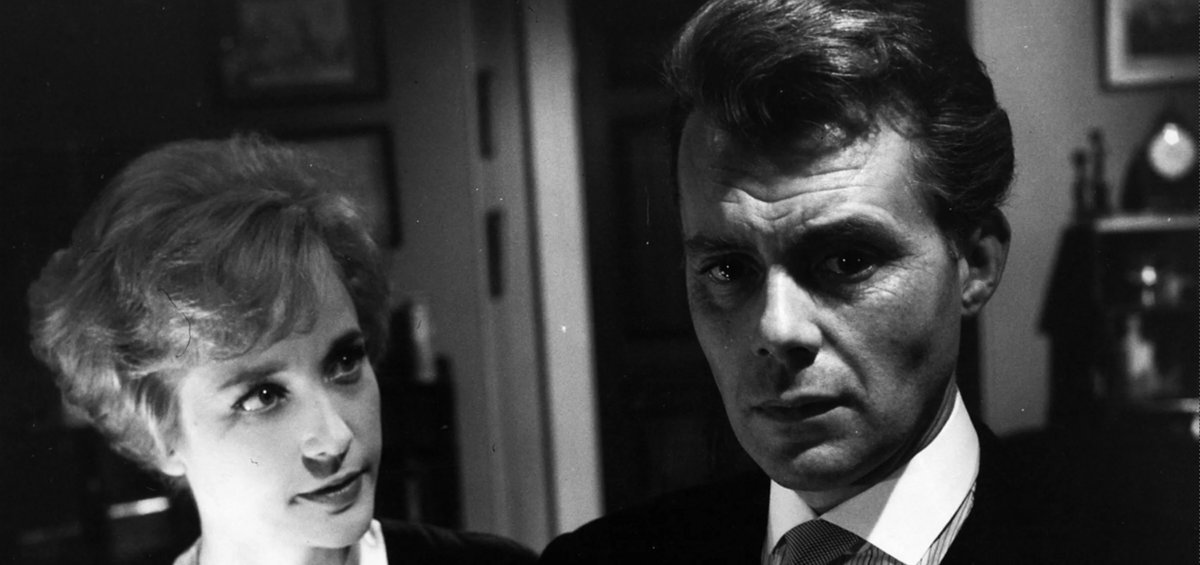 UK / 1961 / B&W / DCP / 96' / ENGLISH
A lawyer from London, soon to become consultant of the Queen and destined for higher offices, is visited by his young lover. The latter is blackmailed for his homosexuality and this is a threat to the (married) lawyer. However, a death and the circle of vandalisms around him, push him to reveal the truth to his wife and chase after the blackmailers. In 1961 homosexuality was illegal in the UK. And this is only one of the many reasons for the importance of a risky political and exciting film. The great Dirk Bogarde in his first major role crushes his studio-made profile and gives us one of the films that shook the world. I.D.
DIRECTOR: Basil Dearden
SCREENWRITERS: Janet Green, John McCormick
ΦΩΤΟΓΡΑΦΙΑ: Otto Heller
MUSIC: Philip Green
EDITOR: John D. Guthridge
PRINCIPAL CAST: Dirk Bogarde, Sylvia Syms, Dennis Price
BASIL DEARDEN (1911-1971)
English director, who started from the legendary Ealing Studios and moved on to social cinema and even Hollywood productions. Awarded with BAFTA, forgotten today, his name is associated with important post war English films.
FILMOGRAPHY (SELECTED)
1966 Khartoum
1961 Victim
1960 The League of Gentlemen
1959 Sapphire
1950 The Blue Lamp
1946 The Captive Heart