SUNDAY BLOODY SUNDAY
At a time where the open depiction of homosexuality, let alone the exchange of a passionate kiss between men, continued to be considered taboo in film, Schlesinger boldly did both, having at the film's core two parallel love stories with the same object of desire, a twenty-year old man who sometimes shares his bed with a thirty-year old divorced woman and at other times with a forty-year old doctor. This brilliant drama assesses the chance for love, devotion and companionship in an emotionally alienating 70s London where old and new have to awkwardly come to terms. Nominated for a Best Actor Oscar (Peter Finch), a Best Actress Oscar (Glenda Jackson) and a Best Original Screenplay Oscar, causing quite a stir in its time.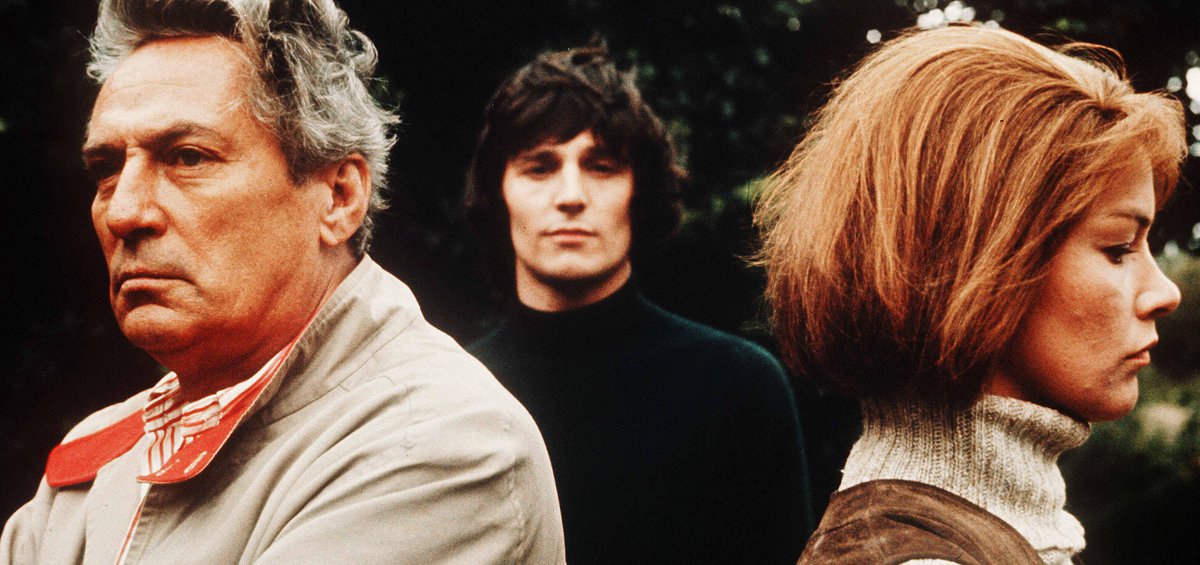 UK / 1971 / COLOR / DCP / 110' / ENGLISH, ITALIAN, HEBREW, FRENCH
Daniel and Alex share a lover, Paul, a young artist. Each knows about the other, but not their emotional state. In ten days their lives will change and on a 'Bloody Sunday' the consequences will be palpable. Superbly acted by Finch an Jackson, Schlesinger offers a polyphonic recital of fluidity, inclusive vagueness -that presents a full psychological world- and real boldness. A boldness that does not show off the limits it breaks, but remains in the core of live events. England's economic crisis of the '70s is in the background, along with great comments on Judaism and Englishness, while the reality leaves unhealed scars. Oscar nominations for Best Film, Screenplay and Best Actors. I.D.
DIRECTOR: John Schlesinger
SCREENWRITER: Penelope Gilliat
DoP: Billy Williams
MUSIC: Ron Geesin
EDITOR: Richard Marden
PRINCIPAL CAST: Glenda Jackson, Peter Finch, Murray Head, Peggy Ashcroft
JOHN SCHLESINGER (1926-2003)
English director. He fought in World War II, filming from the front. He studied at Oxford and then worked as an actor, before becoming exclusively a director in 1960. His first three films during this decade are exemplary, however after this film (academy award for Best Film) and after the '70s his course declined.
FILMOGRAPHY (SELECTED)
1976 Marathon Man
1971 Sunday Bloody Sunday
1969 Midnight Cowboy
1965 Darling
1963 Billy Liar