Blinded by the Light
In the bleakness of Thatcherian England a 16-year old repressed Pakistani boy finds salvation in the great Bruce Spingsteen, he discovers that he too is "born to run", and so he stands up to his conservative father and other bullies and decides to go after his dreams. The timeless melodies of the "Boss" resonate throughout this utterly euphoric triumph of feelgood cinema.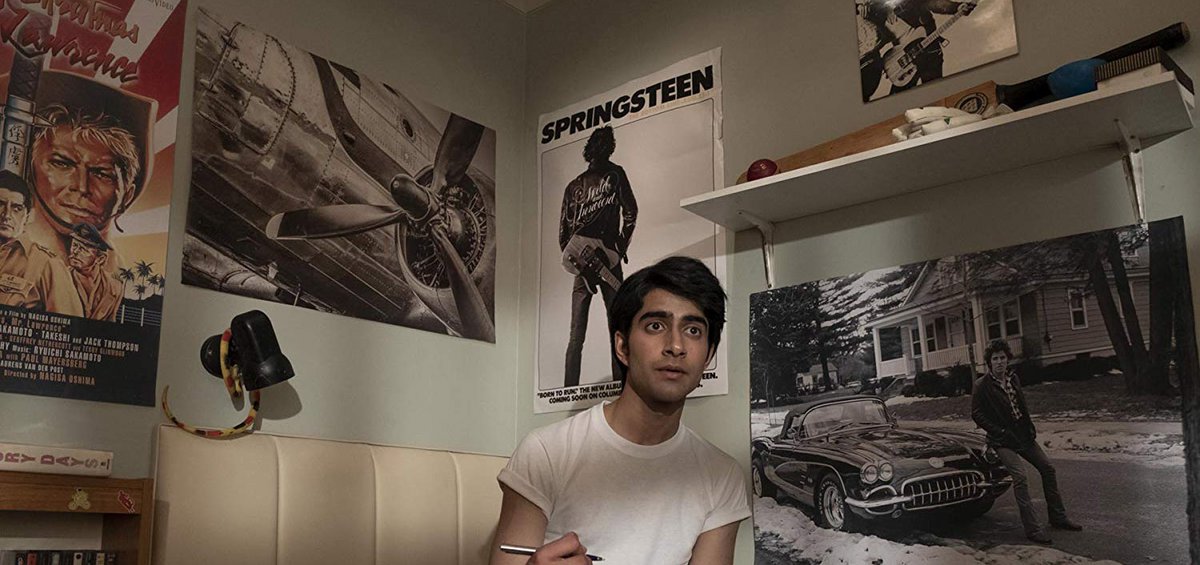 UK | 2019 | COLOR | DCP | 117' | ENGLISH
1987, Luton. Javed, British Muslim of Pakistani origin grows up in Thatcher's England trying to deal with loneliness, his love for Eliza, rock and roll and his depressive lyrics that the school band gives back to him as...depressive. And then he comes upon Bruce Springsteen.
Based on the life of Sarfraz Manzoor, journalist for the Guardian, BBC radio producer and documentarist Chadha's film strikes a chord to many of us. See, this is the essence of great artists like Bruce. They find the personal which isn't so personal as they thought it to be and express it in its common deepest coordinate, the truth, multiplying it evermore. I.D.
DIRECTOR: Gurinder Chadha
SCREENWRITERS: Paul Mayeda Berges, Gurinder Chadha, Sarfraz Manzoor
DoP: Ben Smithard
MUSIC: A. R. Rahman
EDITOR: Justin Krish
PRINCIPAL CAST: Viveik Kalra, Kulvinder Ghir, Meera Ganatra, Nell Williams, Aaron Phagura, Dean-Charles Chapman
GURINDER CHADHA
59 year-old English director and screenwriter of Indian origin, born in Kenya. She studied at the University of East Anglia. Then she worked for the BBC radio and TV. Director of TV documentaries, short films and fiction, widely known for the film 'Bend it like Beckham'.

FILMOGRAPHY
2019 Blinded by the Light
2017 Viceroy's House
2010 It's a Wonderful Afterlife
2008 Angus, Thongs and Perfect Snogging
2005 The Mistress of Spices
2004 Bride and Prejudice
2002 Bend it Like Beckham
2000 What's Cooking?
1993 Bhaji on the Beach