Murder in the First Row: The San Francisco Bay Area Thrash Metal
Metallica, Slayer, Megadeth, Exodus, Testament, Possessed and Death Angel are just some of the names that appear in this film, which delves into the past at the birth of a musical scene that was one of the few to profoundly mark metal. From fanzines and the exchange of cassette tapes to eventful gigs, the uproar of the 80s and global recognition, this is the ultimate documentary about the story of the Bay Area thrash metal movement. In attendance of the director.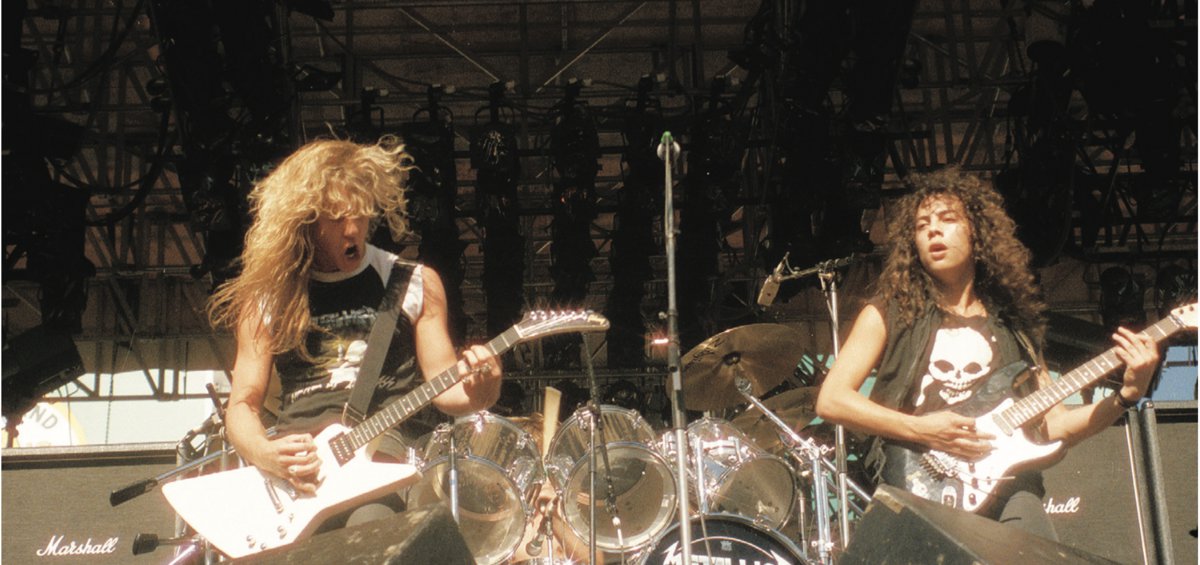 USA | 2018 | COLOR | DCP | 92΄ | ENGLISH
How to describe the American re-reading of the heavy metal music of Iron Maiden, Judas Priest, and all their pioneering predecessors (Deep Purple, Led Zeppelin, Black Sabbath), that magical West Coast meeting in the early '80s? You can't. The most consistent 'pop' music lovers, none other than metalheads, know better. Since this documentary is about the early days of megaliths such as Metallica, Exodus, Slayer, Megadeth and those on their heels (Anthrax, Machine Head, Suicidal Tendencies, Possessed, you get the point), played out in deafening volume, full speed and with quite a lot of that trademark wrath, we come upon legends of the early days.
Kirk Hammett goes first and then almost all the good, still-going-strong fellas follow, discussing with an undaunted childlike excitement and the most honest metal disposition the good old days that defined their lives. A speedy documentary about the thrash authenticity and the cataclysmic rush of loving your music totem. I.D.
DIRECTOR: Adam Dubin
DoP: Eli Adler
EDITOR: Sean Fuller
ADAM DUBIN
The 56 year-old Cinema graduate the University of New York has directed several awarded Beastie Boys videos, the documentary 'A Year And A Half In The Life Of Metallica Parts 1 & 2', a series of short comedies. He is now filming a documentary about John Lennon.
.
FILMOGRAPHY
2018 Murder in the First Row: The San Francisco Bay Area Thrash Metal