This Is Not Berlin
Mexico, 1986. Against the backdrop of the glamorous World Cup event and a society in disarray, 17-year old Carlos visits a legendary night club, were he discovers dark wave, drugs and sexual liberation. A raw portrait of a tumultuous period and a defiant generation who demand an unfettered present accompanied by the sounds of Joy Division, Visage, Einstürzende Neubauten and Clan of Xymox among others.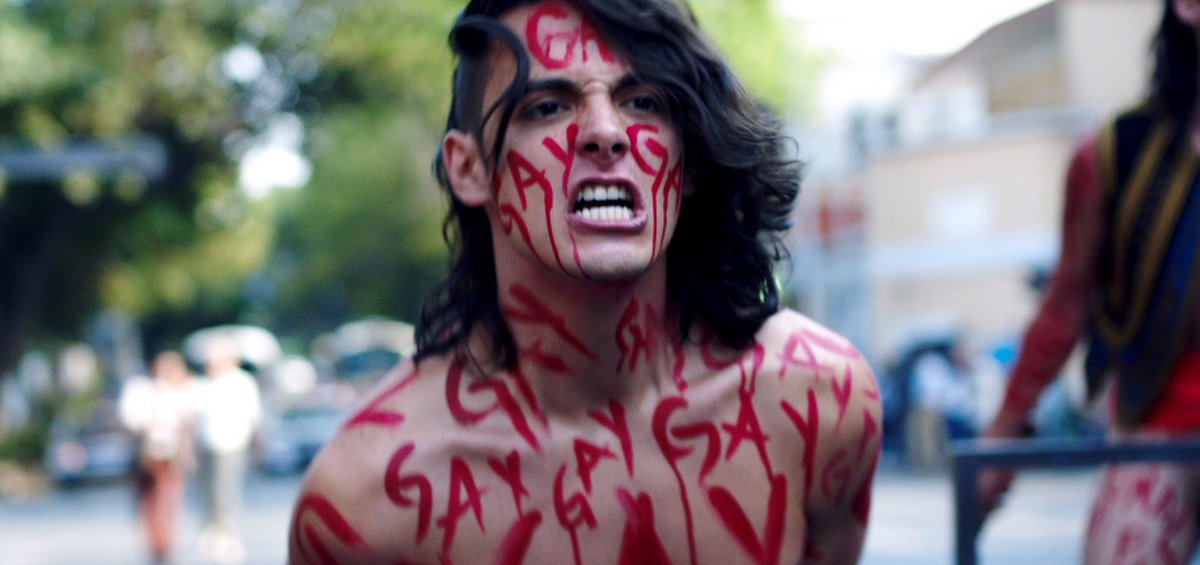 MEXICO | 2019 | COLOR | DCP | 112΄ | SPANISH
Mexico, 1986. On the football ground of a luminous World Cup and in the dim light of an underground society in crisis. A country built roughly around contradictions, poverty, the impact of a developed world around it, not yet fearful of economic depression. A country that hosts the World Cup while it is immersed in conservatism and a youth drifting with teenage ups and downs along fights, football, dark wave, and art, that 'has to be violent and repulsive' in order to be effective.
A whirlwind of an era, an age filled with the courage of ignorance and the longing for change, young people running towards a hopeful unknown future. 'This is not Berlin' pictures in a dirty, amoralistic, pansexual but actually petrified way what the film borrows from Proust in its very beginning: 'Each of us inherits from their family what will keep them alive and the disease that will kill them'. I.D.
DIRECTOR: Hari Sama
SCREENWRITERS: Rodrigo Ordóñez, Hari Sama, Max Zunino
DoP: Alfredo Altamirano
EDITORS: Ximena Cuevas, Rodrigo Ríos, Hari Sama
HARI SAMA
The 52 year-old Mexican graduated from the National Mexican Film School. His previous four feature films, as well as his shorts, were shown and awarded at numerous festivals. 'This is not Berlin' won four awards at Malaga festival, among which a special Jury prize and a cinematography prize.

FILMOGRAPHY
2019 This is not Berlin