BUILDERS, HOUSEWIVES AND THE CONSTRUCTION OF MODERN ATHENS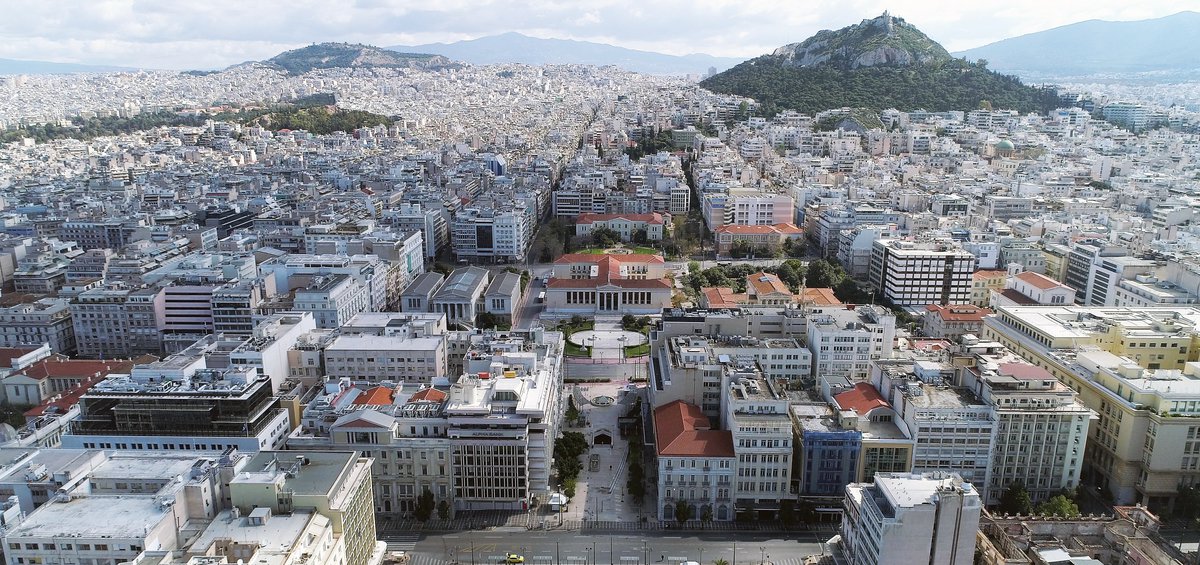 GREECE | 2021 | COLOR | DCP | 87' | GREEK, ENGLISH
A documentary about the most distinctive Athenian building type, the polykatoikía, and the reconstruction of the city through the life of the anonymous regular builders. Who were the provincials who came to Athens with their wives after the Civil War and 'cemented' the city? Who 'demolished' the neoclassical buildings and filled Athens with apartment buildings? Ηow did they learn and develop their craft? How did they communicate and negotiate with the architects, the 'educated'? In other words, what was the story of their encounter with the 'project of modernity'? The documentary is based on Ioanna Theocharopoulou's book sharing the same title, revised and published in 2021 by the Onassis Foundation.
DIRECTORS: Tassos Langis, Yiannis Gaitanidis
SCREENWRITERS: Tassos Langis, Yiannis Gaitanidis
DoP: Tassos Langis, Yiannis Gaitanidis
EDITOR: Tassos Langis
TASSOS LANGIS & YIANNIS GAITANIDIS
Langis studied cinema at Long Island University, New York, and the Stavrakos Film School, Athens. In 2008 he participated in the Berlinale Talent Campus in Berlin. His research focuses on the symbiotic forms of narration through different media. Gaitanidis lives in Athens, where he works as a freelance director in commercials and TV documentaries. This is his first full-length documentary.
FILMOGRAPHY (SHARED)
2021 Builders, Housewives and the Construction of Modern Athens