SO FOUL A SKY / UN CIELO TAN TURBIO
Under the shadows of massive oil refineries rising up through the desert like cathedrals a journey begins to a potentially affluent Venezuela, which finds itself trapped in the worst political and humanitarian crisis South America has experienced in the 21st century. Images of ecstatic beauty are juxtaposed with human degradation as smugglers of the remaining barrels of oil cross the desert, sleepy soldiers patrol the Caribbean Seas and migrants try to make their way to neighbouring Brazil. And so an entire nation finds itself in limbo as it awaits a storm to clean "So Foul a Sky".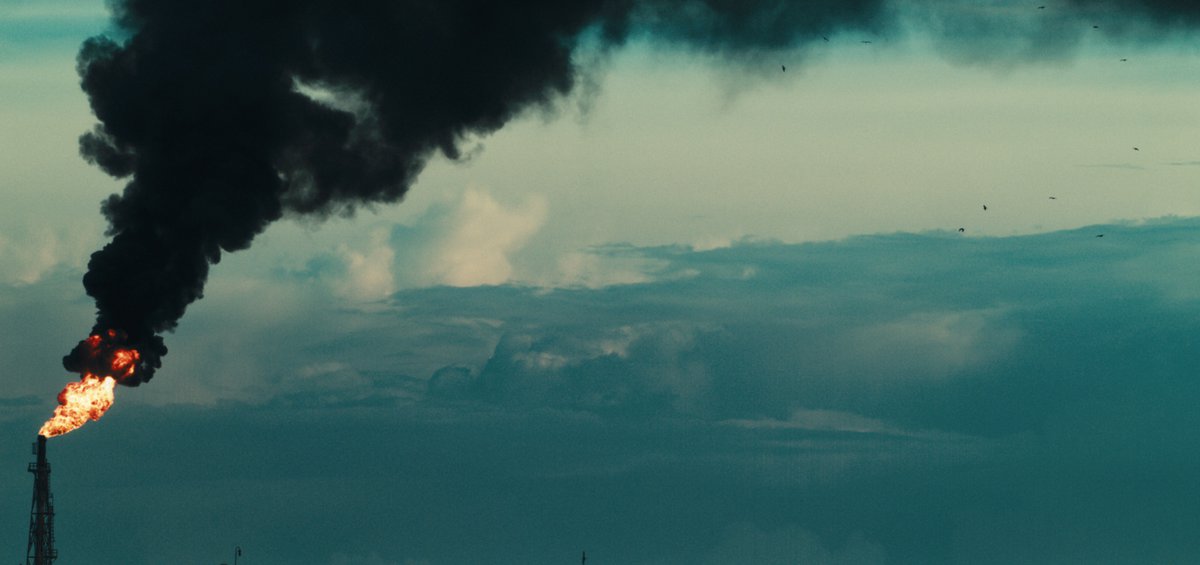 COLOMBIA, SPAIN, UK | 2021 | COLOR | DCP | 83' | SPANISH
'So foul a sky clears not without a storm' writes Shakespeare in 'King John' and Joseph Conrad uses it as an epigraph in his 'Nostromo'. It's no wonder then that Alvaro Pulpeiro's fly on the wall documentary, with its poetic title, travels to Venezuela, just beside 'Nostromo's' Colombia (Costaguana), examining a potentially rich country torn apart by political crisis.
Flecked with a pensive voice-over and images that juxtapose natural beauty with physical deformity, Pulpeiro's film is a cinematic mortar seeking to put back together what is completely broken. Radio tensions here and there, sometimes featuring Maduro, sometimes Guaido, implications about the American factor of Trump's government, migrant flows, pirates of the least barrels of oil... A documentary that takes you under, into its world, a world so close but far away and defeated. I.D.
DIRECTOR: Álvaro Fernandez-Pulpeiro
SCREENWRITER: Álvaro Fernandez-Pulpeiro
DoP: Mauricio Reyes Serrano
MUSIC: Sergio Gutiérrez Zuluaga
EDITOR: Martín Amézaga
ÁLVARO FERNANDEZ-PULPEIRO
Author, director and photographer born in 1990. He grew up in Brazil and Australia and studied Architecture in London. He is based in Madrid but has been living in Latin American where he's working on a long-term fiction plan.
FILMOGRAPHY
2021 So Foul A Sky
2017 Nocturno: Ghosts of the Sea in Port