INVISIBLE DEMONS
No post-apocalyptic disaster film could prepare us for the grim reality of the chaotic pollution and the now unavoidable climatic change, as it is captured in this urgent documentary. India's Delhi has become a vast toxic abyss and 30 million residents are literally finding it hard to breathe. The once invisible demons of man's decades-long environmental interference have become startlingly apparent. We dare you to take on this year's Festival's eco challenge.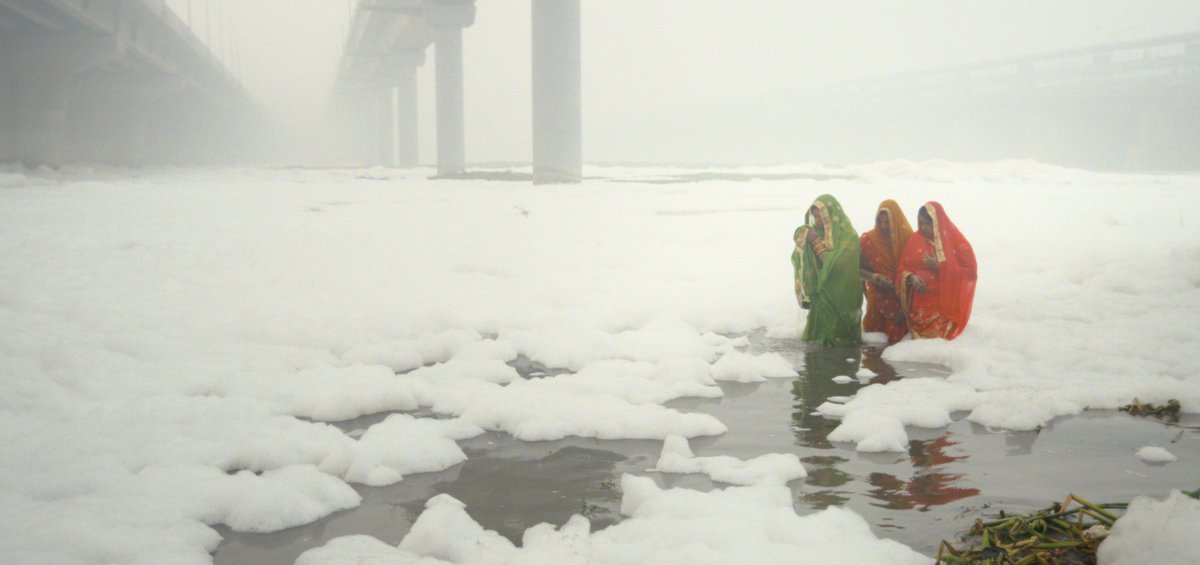 INDIA, FINLAND, GERMANY | 2021 | COLOR | DCP | 70' | ENGLISH, HINDI
Just like a virus acts as a parasite to its host causing illness or death, the human kind takes up its natural space eliminating it. The difference is that thankfully the planet shall continue to exist long after its mindless occupant is gone.
In Rahul Jain's film "Invisible Demons", the 'demons' are the pollution particles overwhelming today's Delhi, in India, one of the many dumps of the planet. Delhi of 30 million people, of river Yamuna which used to be a source of life for 30 years and now is scummy and toxic. Delhi which must feed and provide shelter for its people, Delhi of the catastrophic (now) monsoons and the stifling smog, of the people with breathing problems. Delhi of climate change. India is not that far away. I.D.
DIRECTOR: Rahul Jain
SCREENWRITERS: Yaël Bitton, Rahul Jain,Iikka Vehkalahti
DoP: Saumyananda "Somo" Sahi, Tuomo Hutri, Rodrigo Trejo Villanueva
MUSIC: Kimmo Pohjonen
EDITOR: Yaël Bitton
RAHUL JAIN
Indian director born in New Delhi. He studied film in California and holds an MA in Aesthetics and Politics. He has worked for television and Bollywood and has won several awards at international festivals.
FILMOGRAPHY
2021 Invisible Demons
2016 Machines