Nova Lituania
Lithuania in the late 30s. With the threat of Poland potentially invading the country, a geographer approaches the government with a radical plan to move the country to another part of the planet and call it "Nova Lituania"! An incredible, yet true story, brought to light in this sardonic debut, the aesthetics of which are on a par with Pawlikowski's "Cold War", and with the addition of subtle sarcasm and political surrealism.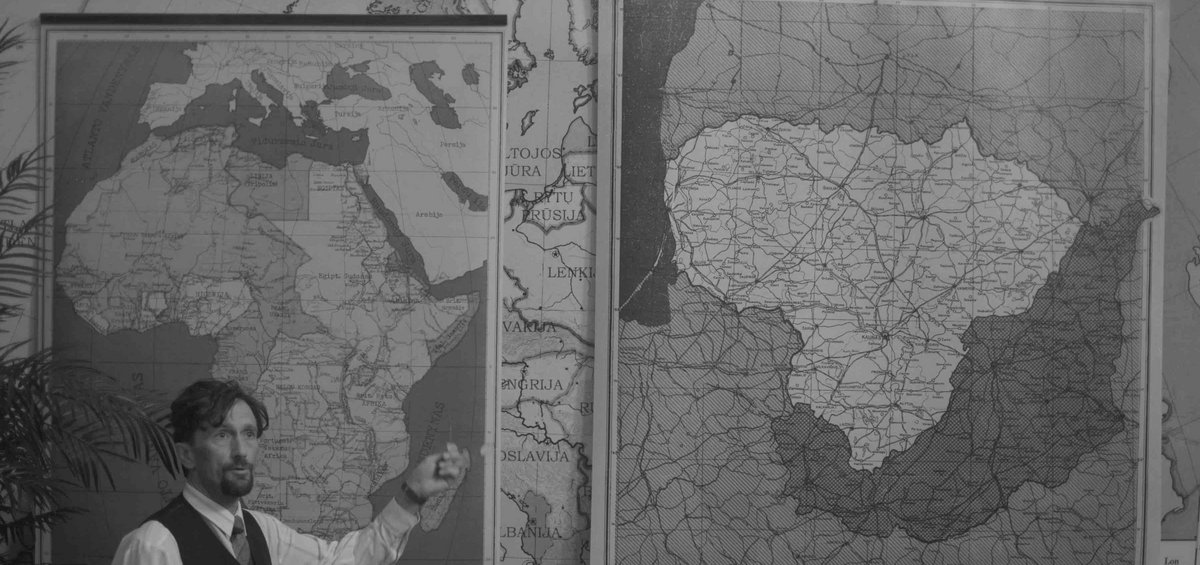 LITHUANIA | 2019 | B&W | DCP | 96' | LITHUANIAN
The following story is based on true events: in late '30s Lithuania, threatened by a possible Polish invasion, a geographer proposes the government the radical plan of a 'new Lithuania' in a different part of Earth! But the Soviet invasion in Poland 'settles' the illusions of scientists and politicians.
A sarcastic, stone-faced satire of great scope, with a solemn penetrating, subtle humour, digging up the true history of Lithuania in an ascetic, calligraphic way taking apart all utopic science and unstable political management. In his debut, Karolis Kaupinis ideally represents, in a clinical, stylish black and white reminiscent of Pawlikowski's 'Ida', the atmosphere of the era. He taints comically the matriarchal bourgeoisie and laughs at modern reality creating a moment of political surrealism which mirrors eras and guilt of (this time) patriarchal spiritual weaknesses and ridiculousness. I.D.
DIRECTOR: Karolis Kaupinis
SCREENWRITER: Karolis Kaupinis
DoP: Simonas Glinskis
EDITOR: Silvija Vilkaitė
PRINCIPAL CAST: Aleksas Kazanavičius, Vaidotas Martinaitis, Valentinas Masalskis, Rasa Samuolytė, Eglė Gabrėnaitė
KAROLIS KAUPINIS
The 32 year-old director was born in Vilnius, Lithuania. He studied International Relations and Political Science. His first short film was chosen in Locarno Festival and was shown in more than 30 international festivals winning two awards by the Film Academy of Lithuania.

FILMOGRAPHY
2019 Nova Lituania