The Chambermaid
The struggle of a luxurious hotel employee in Mexico, spending her life on different floors and in different rooms she must tend to, hour after hour, day after day. In spite of the plot description, the director of the award-winning film transforms routine into suspense, everyday life into an existential drama and one of the most underprivileged citizens of this world into a true heroine.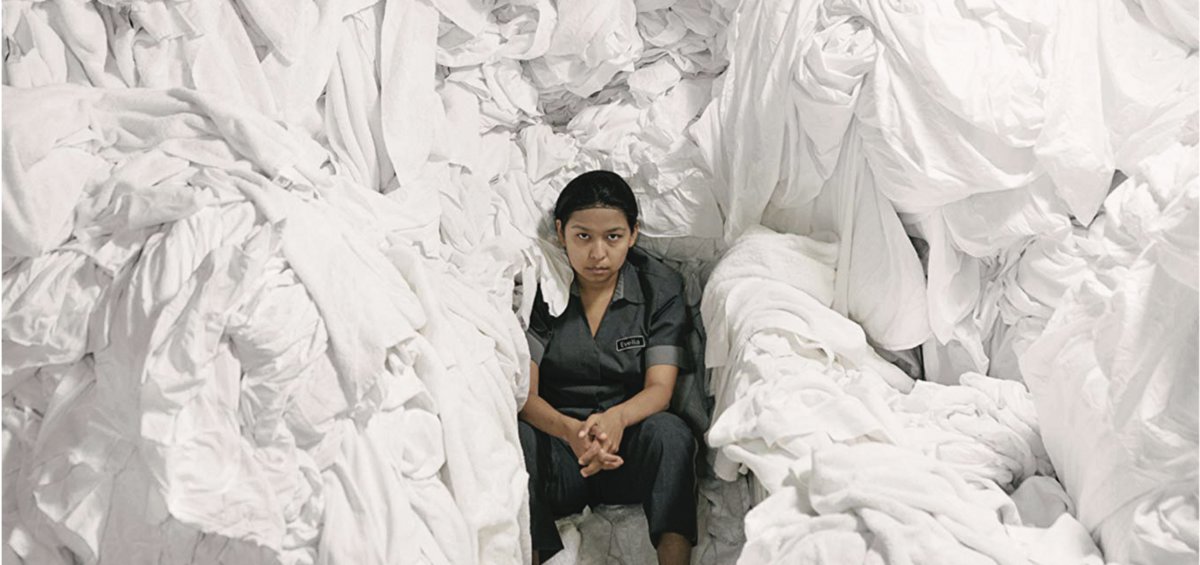 MEXICO | 2019 | COLOR | DCP | 102' | SPANISH
Cinema, among other things, is the lives of others. You may envy these lives, be inspired by them, they may look like yours or not. You seek to learn from them, while Cinema wants you to feel empathy. 'Chambermaid', through the eyes of a maid at a luxurious Mexico hotel is an accomplished film challenge, of occasional thriller-like intensity.
The impressively simple and discreet camera that gently leads the viewer to identification, gives us a film of legit class conflicts, which aims to follow two moments, avoiding populism and easy symbolism: one is what awaits you in the 'brave new world' if you haven't gone to school or you just happen to be unlucky. The other one is how the smile gradually wears off from the face of a good natured human being. An exemplary main role and an unexpected, unforgettable love scene. I.D.
DIRECTOR: Lila Avilés
SCREENWRITERS: Lila Avilés & Juan Carlos Marquéz
DoP: Carlos Rossini
EDITOR: Omar Guzmán
PREINCIPAL CAST: Gabriela Cartol, Teresa Sánchez, Agustina Quinci
LILA AVILÉS
Mexican actress, screenwriter, director. She has directed documentaries and short films. 'Chambermaid' is her feature debut and was screened at Toronto and San Sebastian and awarded at Morelia Festival in Mexico.

FILMOGRAPHY
2019 La Camarista