1976
In Pinochet's Chile, Carmen moves to her beach house to oversee its renovation. When the family priest, unbeknownst to her family, convinces her to hide a wounded young rebel soldier, the neglected woman finds a new reason to live. Reminiscent of the best of the 70s with an exemplary script, Manuela Martelli faithfully recreates the era and the agonising climate of paranoia that accompanied it, to create an utterly effective political thriller, in which an indeterminable sense of threat lingers in each shot filmed with surgical precision.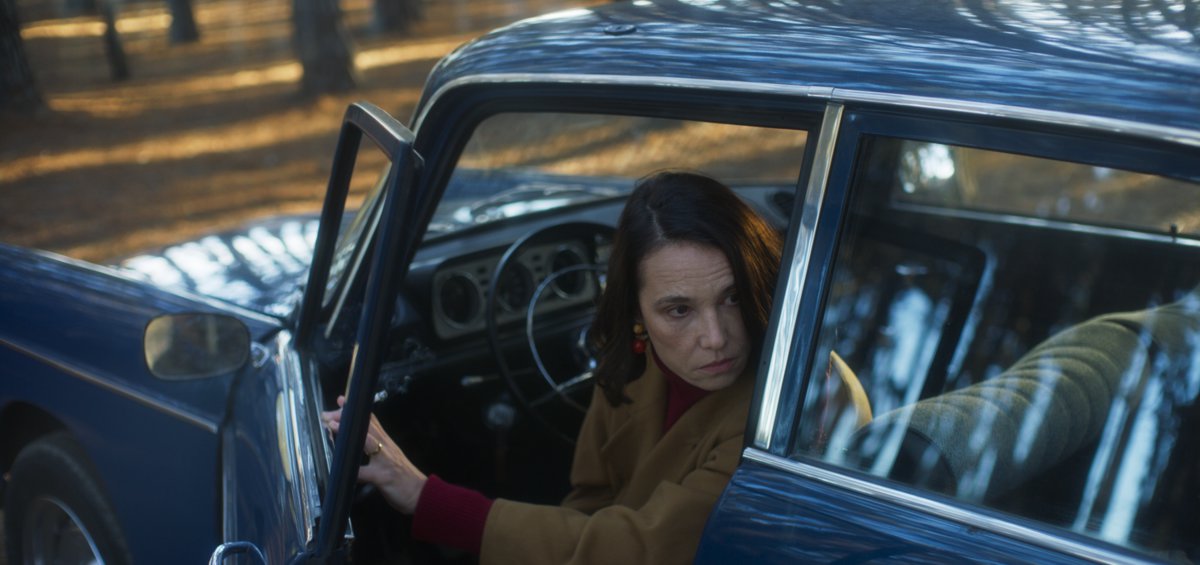 CHILE, ARGENTINA, QATAR / 2022 / COLOR / DCP / 95' / SPANISH
In Pinochet's Chile, Carmen moves to her beach house in order to supervise its renovation. When the family priest convinces her to harbor an injured young rebel, without her family knowing, the wealthy yet neglected woman feels unprecedentedly motivated, while she watches her quiet, organized life changing every day. In the best tradition of the '70s, Manuela Martelli brings to life the anxiety-ridden, paranoid atmosphere of the era, leading to a very effective, slow-burner political thriller, where a vague sense of threat looms over every precise shot. The film was screened at the Directors Fortnight at Cannes. Th.P.
DIRECTOR: Manuela Martelli
SCREENWRITERS: Manuela Martelli, Alejandra Moffat
DoP: Yarará Rodríguez, A.D.F.
MUSIC: Mariá Portugal
EDITOR: Camila Mercadal
PRINCIPAL CAST: Aline Küppenheim, Nicolás Sepúlveda, Hugo Medina, Alejandro Goic
MANUELA MARTELLI
Chilean actress and director, born in 1983. She studied Acting in Chile. This is her directing debut.
FILMOGRAPHY
2022 1976