DOS ESTACIONES
The Garcias were one of the richest families in Jalisco. Now 50-year-old Maria holds the reins but with the multinational companies having changed the economic balance in the region, she is finding it difficult to keep the family tequila production unit profitable. But when biblical plagues bring her plantation to the brink of destruction, Maria goes to extremes to save the community and her dignity, but also to confront her repressed sexuality. With a sobering view, despite the subject matter, an award-winning documentarian makes his debut into fiction, with a film characterised by its deep social point of view, shot in symmetrical dioramas, through which the Sundance award winner Teresa Sánchez reigns supreme in an imposing manner.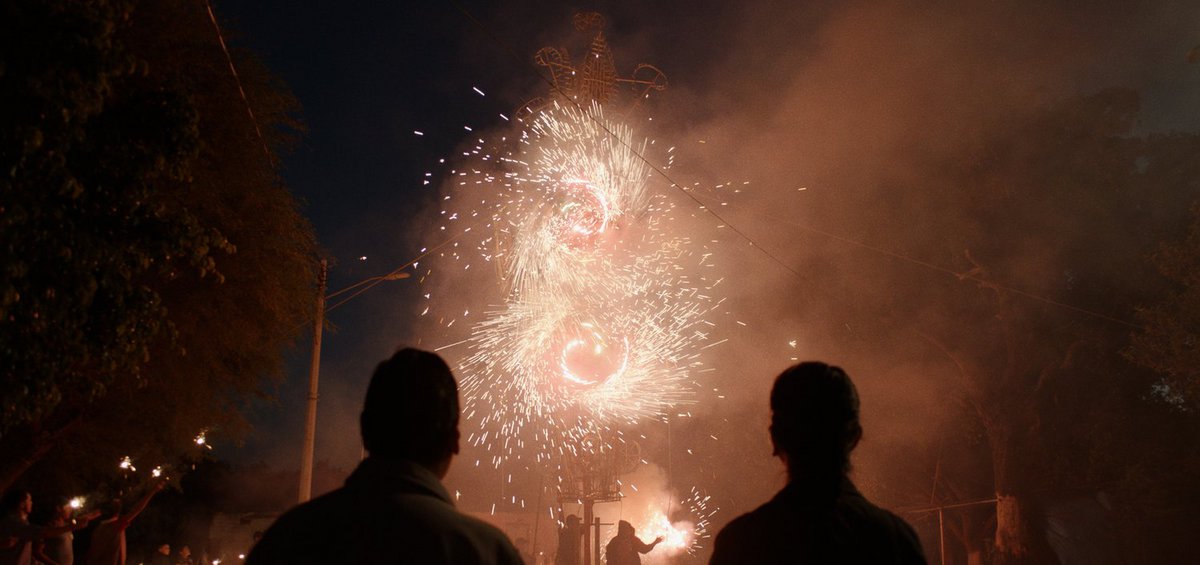 MEXICO | 2022 | COLOR | DCP | 99' | SPANISH
Once upon a time the Garcias were one of the richest families in Jalisco. Now, 50 year-old Maria is in charge and the multinational corporations have changed the financial balance of the area. Thus she has a hard time keeping her family tequila business profitable. After biblical disasters of the plantation occur, Maria has to save the community, her decency but also come to terms with her repressed sexuality. With a sober gaze, despite all the alcohol lying around, Gonzalez, an awarded documentarian, makes his fiction debut presenting us with a holistic cinema, a contemporary, deeply social perspective, with symmetric dioramas in its cinematography, dominated by Teresa Sanchez, who was honoured at Sundance. Th.K.
DIRECTOR: Juan Pablo González
SCREENWRITERS: Juan Pablo González, Ana Isabel Fernández, Ilana Coleman
DoP: Gerardo Guerra
MUSIC: Carmina Escobar
EDITORS: Juan Pablo González, Lívia Serpa
PRINCIPAL CAST: Teresa Sánchez, Tatín Vera, Rafaela Fuentes, Manuel García-Rulfo
JUAN PABLO GONZÁLEZ
Mexican director, screenwriter, cinematographer and editor, born in 1984. He is co-director of the California Institute of the Arts. He is an acknowledged documentary director and this is his first fiction feature film.
FILMOGRAPHY
2022 Dos Estaciones