PAMFIR
On the eve of the local pagan festival, Pamfir returns to Ukraine after many months, to spend some time with his family. When his teenage son sets the village church on fire, Pamfir will be forced to smuggle goods from Romania to cover the cost, thus sending him back down an illegal path. Referencing ancient tragedy as well as the biblical story of Abraham and Isaac and impressively directed, the film establishes itself as one of the most promising films from the eastern bloc. This dynamic debut turns the rogue's unavoidable fate into a timeless story of atonement and unbreakable family ties.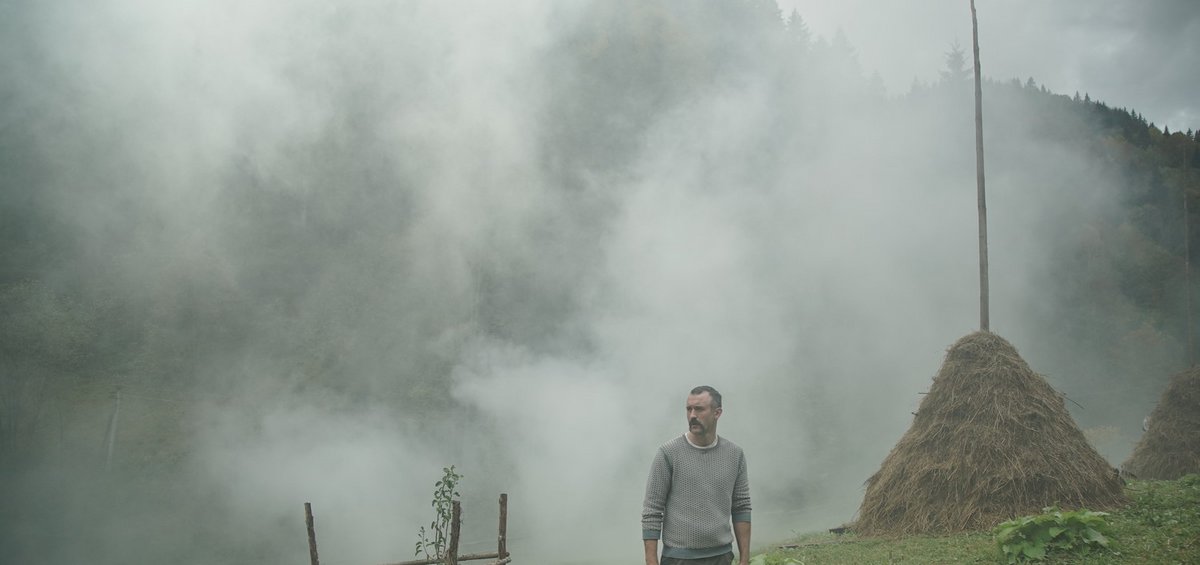 UKRAINE, FRANCE, POLAND, GERMANY, CHILE / 2022 / COLOR / DCP / 108' / UKRAINIAN
South-West Ukraine, near the Romanian borders. Former smuggler Pamfir returns to his family, resolved to change. But soon his financial troubles will bring him to the tunnels of his old life, confronting the arch villain of the land, just before the local fair. One of those amazing debuts which give away both through their mise-en-scène and the directing strategy, a talent that one can only hope to come across again in the future. The continuous war tension of a country shines in the background, the thematic devotion of post-Soviet cinema to the study of God haunts, contradicting paganism exquisitely, dilemmas and the yearning for a faith in moral consciousness cut like a fiery blade. Magnetic, effective, mature cinema. I.D.
DIRECTOR: Dmytro Sukholytkyy-Sobchuk
SCREENWRITER: Dmytro Sukholytkyy-Sobchuk
DoP: Nikita Kuzmenko
MUSIC: Laëtitia Pansanel-Garric
EDITOR: Nikodem Chabior
PRINCIPAL CAST: Oleksandr Yatsentyuk, Stanislav Potyak, Solomiya Kyrylova
DMYTRO SUKHOLYTKYY-SOBCHUK
Ukrainian director and screenwriter, born in 1983. He has studied Filmmaking at the National University of Theatre, Cinema and Television Karpenko-Karyy of Kiev. He has directed several films and short documentaries, which have been awarded at international festivals. This is his feature film debut.
FILMOGRAPHY
2022 Pamfir