FALCON LAKE
The first pangs of love, an ingenious ghost story, or perhaps both? In the minds of 14-year old Bastien and the older and more experienced Chloé, the legend surrounding Falcon Lake in Canada adds some summer sizzle to their ongoing dalliance, with the girl having the upper hand. In the world of love-struck teenagers everything seems unique, unprecedented and terrifying, which Charlotte Le Bon adroitly depicts in her much-talked-about evocative debut at the Cannes Film Festival. An enigma of a film, skillfully directed, enriched with the cinematic ghosts of an idyllic landscape befitting a horror film.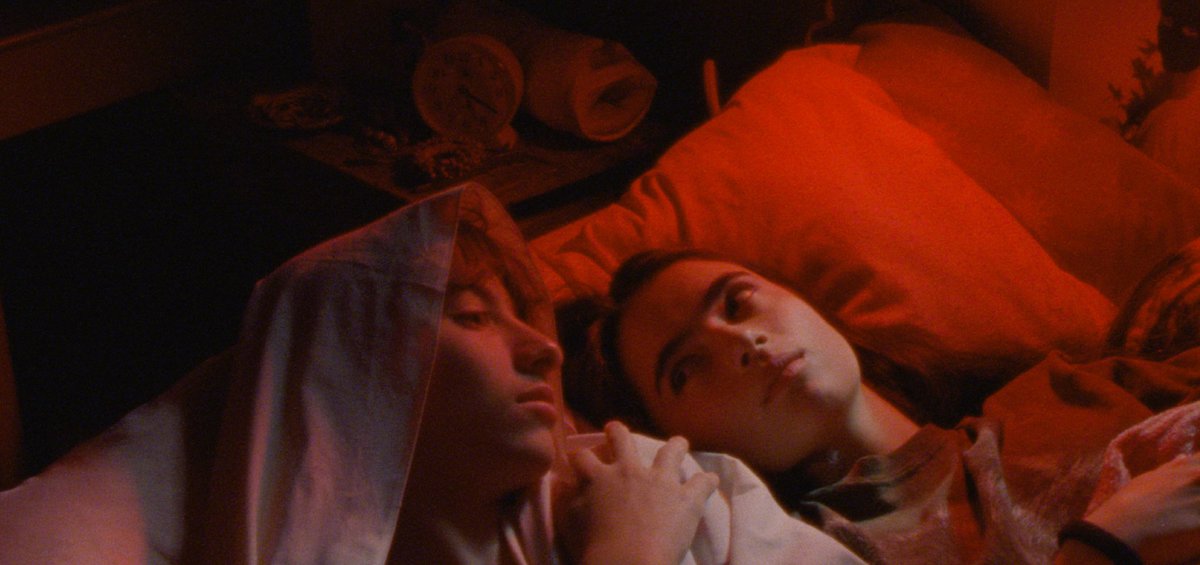 CANADA, FRANCE / 2022 / COLOR / DCP / 100' / FRENCH, ENGLISH
Independent cinema and festival film debuts are filled with coming-of-age stories. What distinguishes some of them is the recognisable teenage feel of their cinematic pages. This is what makes Charlotte Le Bon's debut so precious. Through the story of 14 year-old Bastian and 16 year-old Chloe at a lake in Quebec, during two families' summer holiday, the camera focuses on puberty, when all happens for the first time. Fears, premonitions of everlasting loneliness, embarrassment for sex drive, love filled with self-sacrifice, a haste to grow up. A dead tree watching over the eternal teenage time, ghosts of youth stirring, fairies lurking and the titular Falcon Lake persisting romantically in the wonderful enigmatic ending. I.D.
DIRECTOR: Charlotte Le Bon
SCREENWRITERS: Charlotte Le Bon, François Choquet
DoP: Kristof Brandl
MUSIC: Klô Pelgag, Shida Shahabi
EDITOR: Julie Lena
PRINCIPAL CAST: Joseph Engel, Sara Montpetit, Monia Chokri
CHARLOTTE LE BON
French-Canadian actress, former model and TV presenter (perhaps you remember her in "Yves Saint Laurent" and "The Walk"), makes her debut in feature film. She studied visual arts and pursued a career as a street artist. In 2018 she made her first short "Judith Hotel".
FILMOGRAPHY
2022 Falcon Lake