ENYS MEN
A wildlife volunteer studies a rare flower on an uninhabited island in Cornwall, in 1973. Her daily routine encompasses isolation, the stormy ocean, the wild landscape, the coming of May Day filled with folklore, time seeping through the cracks, memories and ghosts. If Nicolas Roeg, Jonathan Glazer, Peter Weir, Ari Aster and other influences of Mark Jenkins could be magically present in the screening venue, they would most likely give a standing ovation to a masterpiece haunted by otherworldly folklore, the timeless elements of mother nature, metaphysical horror and the unconscious cinematic collective. From the director of the magnificent 'Bait', comes a head-on collision on the senses, straight from the Cannes Film Festival.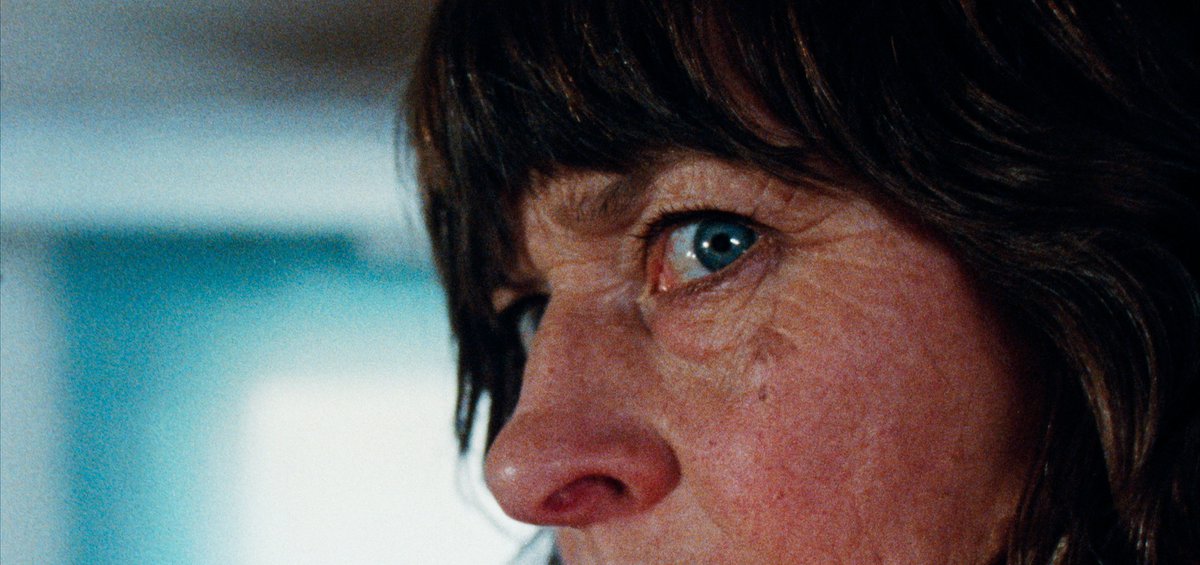 UK | 2022 | COLOR | DCP | 90' | ENGLISH
A woman on an uninhabited rocky island (Enys Men) of Cornwall. The Atlantic Ocean, majestic and inhospitable, surrounds her little austere house, creating a claustrophobic vastness. It's 1973 and May Day, filled with its folklore, is upon us. Jenkin builds an entire cinematic universe out of the purest stuff. Directors dance around in your head (Hardy, Kubrick, Roeg, Weir, Cronenberg, Aster, Glazer, Nolan), the eclecticism is mind-blowing. But you have to surrender yourself as a viewer not as a cerebral connoisseur. Rational thinking has no place here. This is where memory blends with fantasy, legends come to life, ghosts never rest -and look you straight in the eyeand almighty Nature corrodes everything, owns everything, forever. A rare, timely cinematic jewel. I.D.
DIRECTOR: Mark Jenkin
SCREENWRITER: Mark Jenkin
DoP: Mark Jenkin
MUSIC: Mark Jenkin
EDITOR: Mark Jenkin
PRINCIPAL CAST: Mary Woodvine, Edward Rowe, Flo Crowe, John Woodvine
MARK JENKIN
46year-old filmmaker (indeed), born and bred in Cornwall. He is in the subjects concerning his country, he's a BAFTA winner and he teaches at the University of Falmouth. He has written about the processing (by hand) of celluloid and he has directed various short films, documentaries and music videos.
FILMOGRAPHY
2022 Enys Men 2019​ Bait