THE BLUE CAFTAN / LE BLEU DU CAFTAN
In one of Morocco's oldest medinas, a married couple run a traditional tailor shop and with it a loveless marriage. The wife suffers with ill health and a sense of longing for some tenderness. The husband battles with his suppressed homosexuality. A young man comes between them, whose presence acts as a catalyst. A world where love is the answer to an archaic way of life. Three people who invent ways to co-exist in the face of all the hard things life requires of them. This is the story Maryam Touzani tells with tenderness and subdued emotion and with two great leading stars, thus winning the FIPRESCI award of the Un Certain Regard section at Cannes.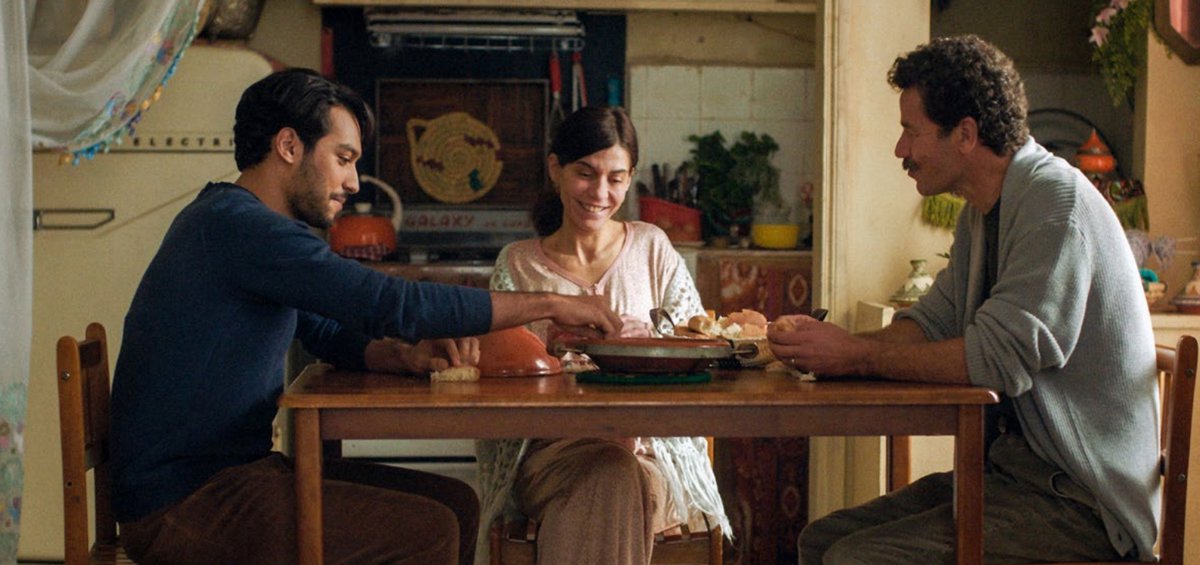 MOROCCO, FRANCE, BELGIUM, DENMARK / 2022 / COLOR / DCP / 118' / ARABIC
In one of Morocco's oldest neighborhoods a married couple has a traditional tailor shop. Their wedding is devoid of any desire. The woman is struggling with her health and how much she misses tenderness from her husband. The husband struggles with his repressed homosexuality. A young apprentice comes between them, becoming a redemption of sorts. A world of love and understanding as an answer to an anachronistic reality and three people learning how to coexist against the harsh biddings of life: this is the story that Maryam Touzani narrated with tenderness, quiet emotion and two wonderful performances by the protagonists, winning the International Federation of Film Critics award in the Un Certain Regard section at Cannes. L.K.
DIRECTOR: Maryam Touzani
SCREENWRITERS: Maryam Touzani, Nabil Ayouch
DoP: Virginie Surdej
MUSIC: Kristian Eidnes Andersen
EDITOR: Nicolas Rumpl
PRINCIPAL CAST: Lubna Azabal, Saleh Bakri, Ayoub Missioui
MARYAM TOYZANI
Moroccan director and actress born in Tangiers in 1980. She studied Journalism and focused on Film. She has made short films and documentaries, before moving on to feature films in 2019. This is her second film.
FILMOGRAPHY
2022 The Blue Caftan 2019 Adam