AFTERSUN
A woman remembers the vacation she spent with her divorced father, when she was little, during a summer, pushed at the back of her mind, but decisive for both. You start watching "Aftersun" with a smile on your face but reach the end with sweet tears. It's the kind of small film that leaves a big tender imprint inside you. It's the nicest debut of recent years and the most touching reason for one to remember 2022 cinematically. Wonderful leads, newcomer Frankie Corio and Paul Mescal from "Normal People". Recipient of the Critics' Week Jury prize at the Cannes Film Festival.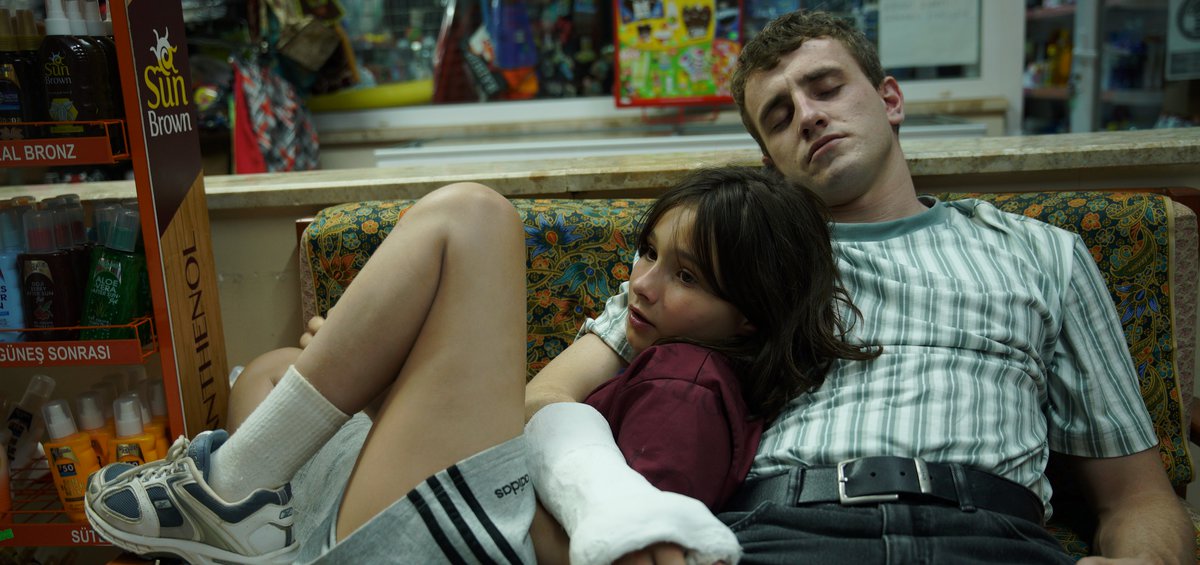 UK, USA / 2022 / COLOR / DCP / 101' / ENGLISH
A woman recalls her vacation with her father, 20 years ago. Under the production auspices of Barry Jenkins, 'Aftersun' is the kind of warmly melancholic film which follows you home after its screening. Maybe because it speaks in such a familiar manner for the memories of our lives, for the things that happened (and those that didn't exactly happen) the imprint of which inside of us is a burning ember rekindling in the reminiscence breeze. The events mixing up are sometimes inextricable in time, but the pain is always felt. Wells' success is that she brings this out of the haze of the ineffable to the silver light of cinema, which always speaks the truth. I.D.
DIRECTOR: Charlotte Wells
SCREENWRITER: Charlotte Wells
DoP: Gregory Oke
MUSIC: Kristian Sensini
EDITOR: Blair McClendon
PRINCIPAL CAST: Paul Mescal, Frankie Corio, Celia Rowlson-Hall
CHARLOTTE WELLS
Scottish director, screenwriter and producer. She studied Film at the University of New York. After three selected short films, this is her promising feature film debut.
FILMOGRAPHY
2022 Aftersun