Fantasia
A milestone in animation, the peak of Walt Diensey's career, a film with the power to forever bewitch an audience of all ages. A special screening for the children of the whole world in collaboration with Metadrasi. Free entry.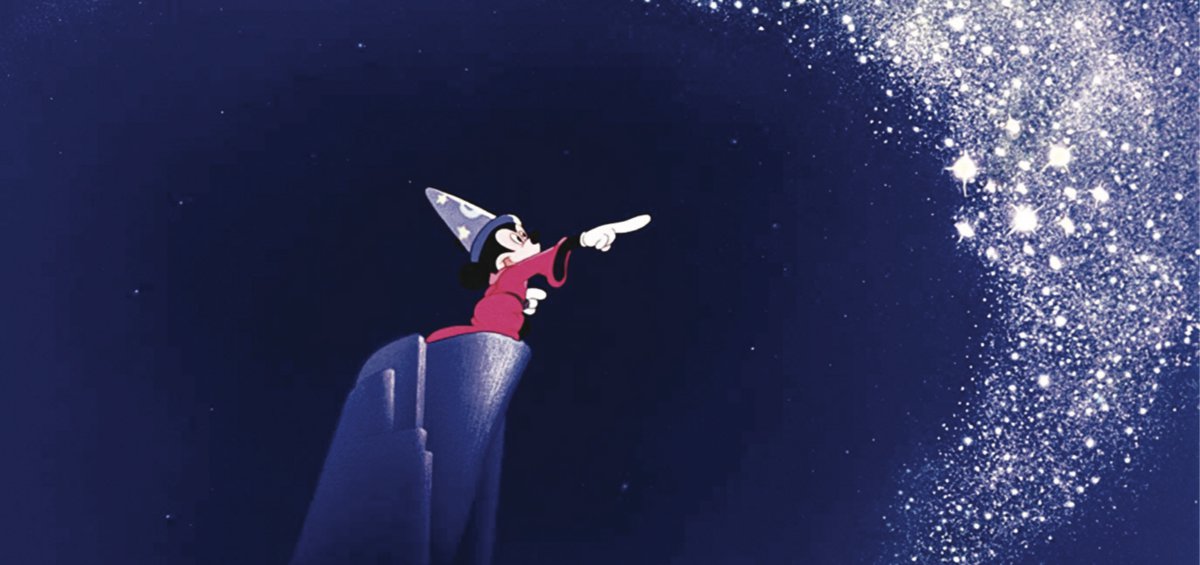 USA | 1940 | COLOR | DCP | 126' | ENGLISH
A celebration for children and cool adults, an intricate experiment, a glorious, unique moment for the American cinema! 'Fantasia' is the film that Walt Disney envisioned as a stories fantasy wrapped in classical music, a film legend, a proper phantasmagoria of tone colors and ageless childlike enthusiasm.
But above all, for those who grew up with it, this film is the splendid moment when the children's soul and gaze are trained to beauty. You hope and beg that such a lucky training, especially in these times, will not end in today's generations, you consider the honour of its screening, you feel the importance of the 79 years that make it such a great part of film history and our lives. I.D.
DIRECTORS: James Algar, Samuel Armstrong, Ford Beebe Jr., Norman Ferguson, David Hand, Jim Handley, T. Hee, Wilfred Jackson, Hamilton Luske, Bill Roberts, Paul Satterfield, Ben Sharpsteen
SCREENWRITERS: Joe Grant, Dick Huemer
DoP: James Wong Howe
MUSIC: Irwin Kostal, Shawn Murphy, Stephen Csillag, Edward H. Plumb
EDITORS: George Cave, Bill Wilner