Love
A film made up of two stories dealing with love, with Rossellini bringing out Magnani's exemplary wide range of performance. A woman speaks on the phone and confesses her innermost feelings as she mourns the end of a love affair. Another woman embarks on a monologue in front of a silent Fellini only to end up coming across as "the town crazie" believing that she has been impregnated by the Hand of God, as if she were the Virgin Mary.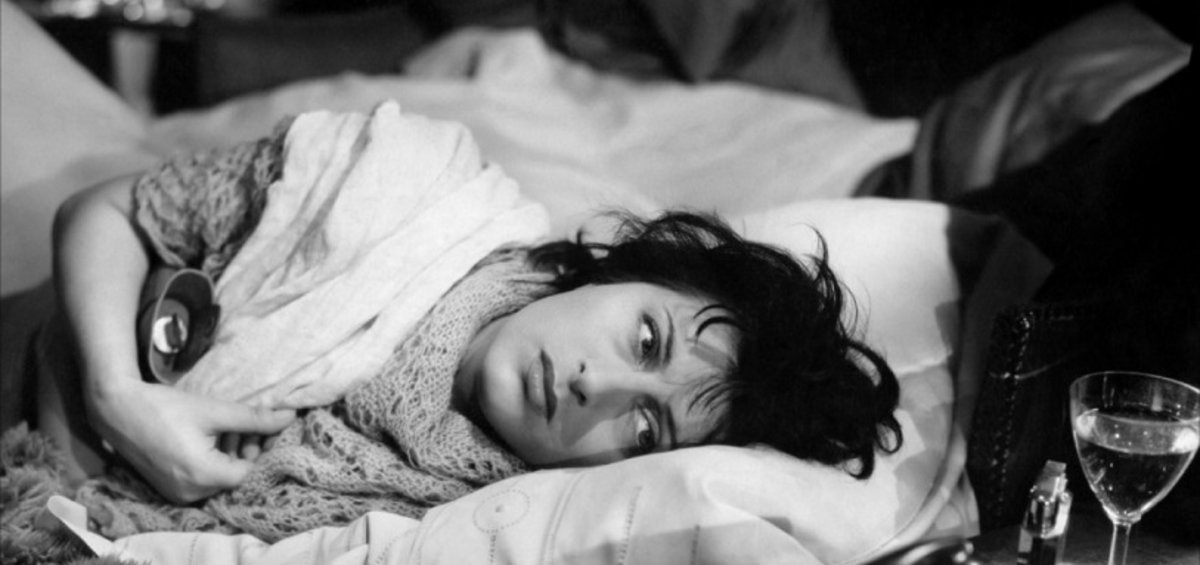 A double bill - tribute to Anna Magnani with the screening of «The Passion of Anna Magnani» (2019, 60') by Enrico Cerasuolo. (ICONS)
ITALY | 1948 | B&W | DCP | 78' | ITALIAN
Episodic film comprised of two stories. Rossellini gives us a magical Anna Magnani in this study on love. In the first story, erotic love. In 35 minutes, Magnani alone with a phone, turns Italian from a 'singing' language to a mourning one. The love in the ending, the bold publicizing of private moments and the heartbreak of abandonment in a unique case of great interpretative cinema. In the second story, which enraged Catholics and religious fanatics all over, the other side of love, the love for God.
Magnani starts off with a monologue in front of a silent Federico Fellini (!) and ends up as 'the village fool', weeping in her plight, believing that Divine Grace got her pregnant, just like the Virgin Mary. The ending is wonderfully ambiguous and Magnani's naturalism second to none. I.D.
DIRECTOR: Roberto Rossellini
SCREENWRITERS: Jean Cocteau, Federico Fellini, Roberto Rossellini, Anna Benvenuti, Tullio Pinelli
DoP: Robert Juillard, Otello Martelli, Aldo Tonti
MUSIC: Roberto Rossellini
EDITOR: Eraldo Da Roma
PRINCIPAL CAST: Anna Magnani, Federico Fellini
ROBERTO ROSSELLINI (1906-1977)
Legendary director of italian neorealism, first among equals in a colossal generation of post ward Italian directors. Self-taught, he worked in documentary and fiction since the Mussolini era and was 'freed' after the war in a series of films that showed the true situation of things in a devastated Europe.

FILMOGRAPHY (SELECTED)
1954 Journey to Italy
1954 The Fear
1952 Europe 51
1950 Stromboli
1948 Germany Year Zero
1946 Paisa
1945 Rome Open City