Nimic
The fatal encounter of a cellist with a woman on the underground will considerably impact his life. Following the Academy Award winning "The Favourite", Yorgos Lanthimos returns with a 12-minute enigma starring Matt Dillon and Daphne Patakia. The script is co-written by Efthymis Filippou.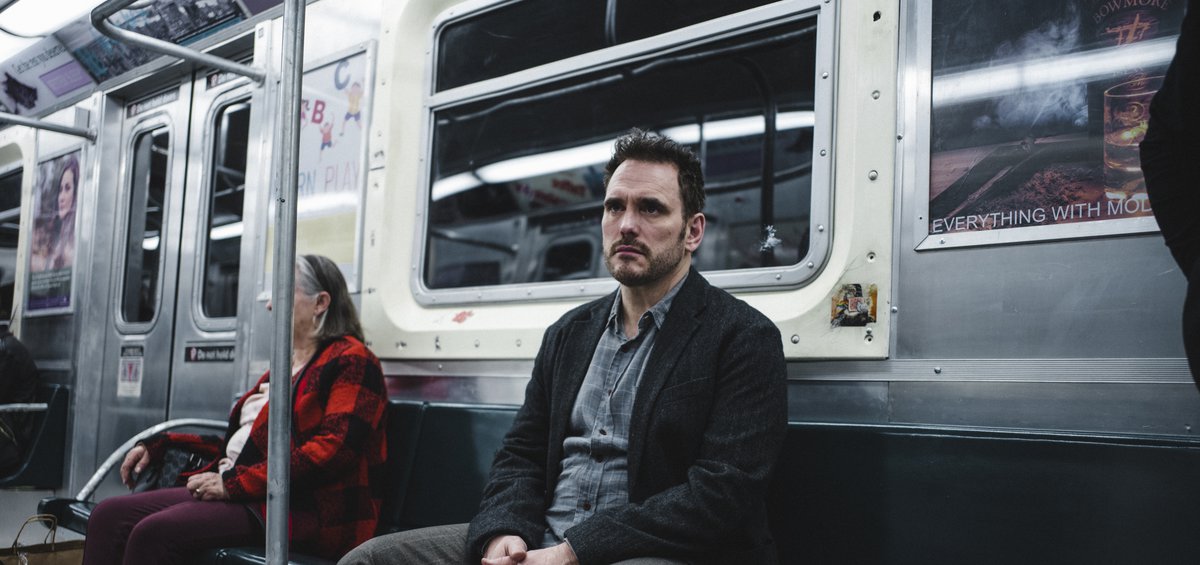 Greek Premiere of «Nimic» by Yorgos Lanthimos will be screened before «The Cremator» (1969, 96') by Juraj Herz.
GERMANY, UK, USA | 2019 | COLOR | DCP | 12' | ENGLISH
'Nimic' is a cinematic puzzle that can contain in the compressed time of a short film the creative 'absurdity' of Yorgos Lanthimos' films and looks back to the surrealist escape of his previous collaborations with Efthimis Filippou. With the circular narration of persistent repetition, the music of Simple Symphony by Benjamin Britten and the subtle humour of the playful script, 'Nimic' asks questions about identity and the inevitable sequence of roles/ action.
An eccentric bridge between 'Groundhod Day' by Harold Ramis and the 'Enemy' by Denis Villeneuve, the film sums up the filmography of the Greek director. Matt Dillon and Daphne Patakia are a perfect fit for the style and the atmosphere and the film. Are we special? Or maybe our lives become a common sequence and the 'person' an illusion? 'Nimic' asks questions (surely not providing any answers) with narrational economy and idiosyncratic ease. P.Gk.
DIRECTOR: Yorgos Lanthimos
SCREENWRITERS: Efthimis Filippou, Yorgos Lanthimos
DoP: Diego Garcia
EDITORS: Dominic Leung, Yorgos Mavropsaridis
PRINCIPAL CAST: Matt Dillon, Daphne Patakia, Susan Elle
YORGOS LANTHIMOS
Greek director, born in 1973. Studied Direction in the Stavrakos Film School. Has directed films, plays, clips and commercials. Has won in Cannes the Screenplay award for 'The Death of the Sacred Deer', the Grand Jury Award for the 'The Favourite' in VIFF and three nominations for the Academy Award one of which for Best Director.

FILMOGRAPHY
2019 Nimic
2018 The Favourite
2017 The Killing of a Sacred Deer
2015 The Lobster
2011 Alps
2009 Dogtooth
2005 Kinetta