Moonlighting
In one of his greatest roles, Jeremy Irons plays a Polish worker working in London along with three of his countrymen. When he learns that a coup has taken place in his country he does everything possible to prevent his friends from finding out. Jerzy Skolimowski uses this great plot twist to deliver a tragicomic and deeply human story about a handful of men who find themselves without a country. Winner of the Best Screenplay award at the Cannes Film Festival for a cinematic 80s gem. In attendance of the director.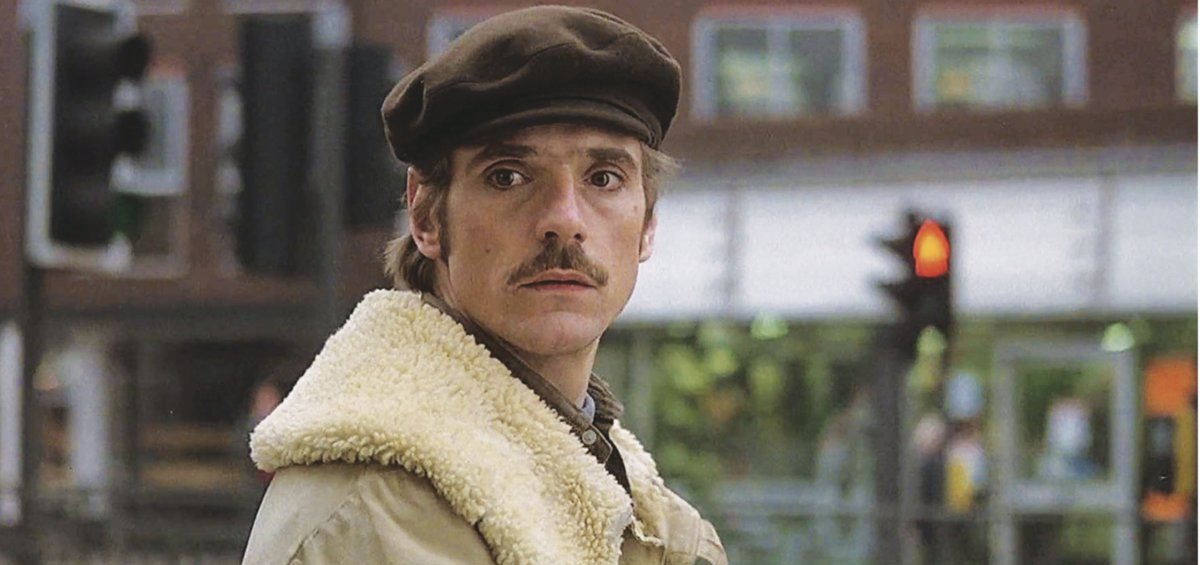 UK | 1982 | COLOR | DCP | 97' | ENGLISH, POLISH
Late 1981. A small-time contractor (Irons) arrives to London along with three workers from Poland. They are about to renovate an apartment for a government official – trying to save money. Whilst in London though, martial law is proclaimed in Poland and the contractor has to conceal the truth from the workers. At the same time he tries with small illegal activities to save from the very few money they were given for the trip.
Whether you look at it literally or like a wildly symbolist and anti-communist manifesto, the narratively perfect film by Skolimowski is a document of an era. The script, awarded at Cannes, treats the 'refugee' hardships and the party's blindness with phlegmatic humour, balancing skilfully distance and proximity through the ambiguous main character, being at the same time a sharp comment on the adaptability of Eastern people to the western consumerist affluence. I.D.
DIRECTOR: Jerzy Skolimowski
SCREENWRITER: Jerzy Skolimowski
DoP: Tony Pierce Roberts
MUSIC: Stanley Myers
EDITOR: Barrie Vince
PRINCIPAL CAST: Jeremy Irons, Eugene Lipinski, Jirí Stanislav, Eugeniusz Haczkiewicz
JERZY SKOLIMOWSKI
Legendary Polish director, screen writer and actor. Leading figure of the generation of the renaissance in the Polish '60. He studied film direction at the famous school of Łódź while in the beginning of his career he assisted Vaida and Polanski on script. His films have been awarded, among others, at Berlin, Venice and Cannes.

FILMOGRAPHY (SELECTED)
2015 11 Minutes
2008 Four Nights with Anna
1985 The Lightship
1984 Success Is the Best Revenge
1982 Moonlighting
1978 The Shout
1970 Deep End
1967 Le depart
1966 Barrier
1965 Walkover