BRUNO REIDAL, CONFESSION OF A MURDERER / BRUNO REIDAL
The French countryside, 1905. In the woods surrounding his village, young Bruno Reidal violently kills a boy and then turns himself in. In prison he is questioned for weeks by a group of three doctors who try to get him to revisit the past, unable to understand his murderous instincts. Based on a true story, Vincent Le Port's debut outlines, with clinical precision, the portrait of a manic killer, masterfully maintains a balance between vulnerability and absolute chilling elements and studies how religious devotion, patriarchy and repressed sexuality become entangled in the root of all Evil.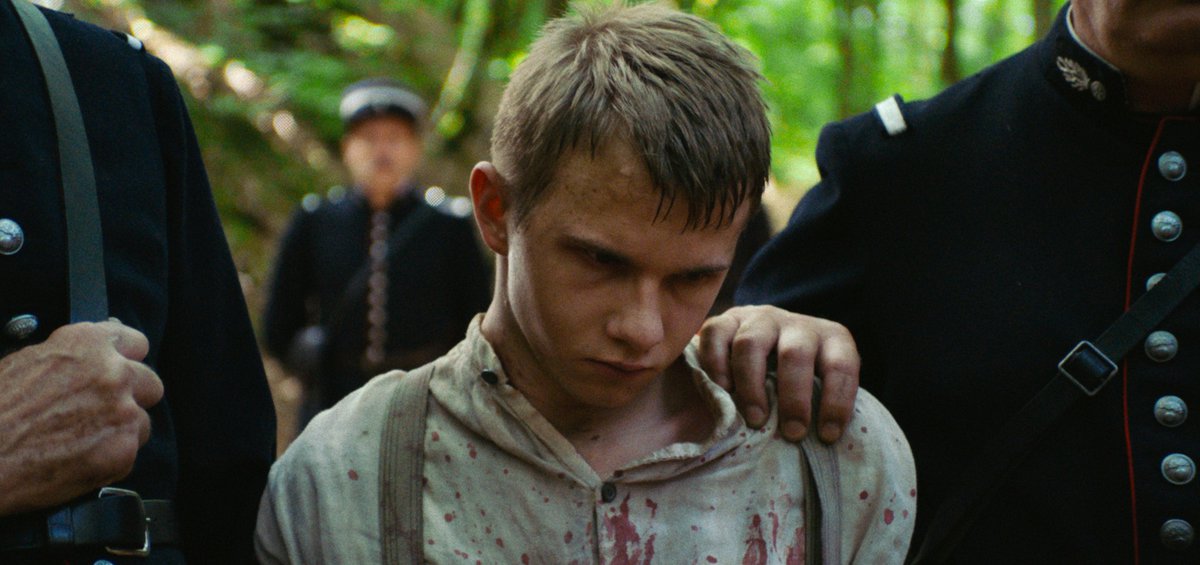 FRANCE | 2021 | COLOR | DCP | 101' | FRENCH
South-Eastern France, 1905. 17-year-old Bruno Reidal kills and decapitates a 12-year-old. He surrenders immediately and the authorities send him for psychiatric evaluation, whereby it is decided that he should be committed to a mental institution. Vince Le Port's debut deals with a story that makes your blood run cold. Not only due to its subject but also due to its distanced, exploratory look on Reidal's diaries and his conversations with the early therapists of the era. How does the root take hold and how does the blossom of Evil bloom? How are genes, family, religiosity and repressed sexuality intertwined? If there's a film examining thoroughly the idea of murderous impulse, it is this muffled, concrete debut. I.D.
DIRECTOR: Vincent Le Port
SCREENWRITER: Vincent Le Port
DoP: Michaël Capron
EDITOR: Jean-Baptiste Alazarda
PRINCIPAL CAST: Dimitri Doré, Roman Villedieu, Jean-Luc Vincent
VINCENT LE PORT
35-year-old director born in Rennes. He studied Film at Le Femis. Winner of 'Jean Vigo' award with a special mention at the Clermont-Ferrand Short Film Festival. This is his debut feature film and was screened at the Jury Week at Cannes.
FILMOGRAPHY
2021 Bruno Reidal, Confession of a Murderer
2010 Moussem The Dead