PEBBLES / KOOZHANGAL
In an uncharted area of Southern India, a boy decides to involve himself in his parents' dispute and the wild desert landscape is transformed into a transcendental purgatory where scattered souls seek the edge of an infinite horizon. The sun is the only witness in a skillfully made drama, made of light, dust and as much hope as could fit in a child's handful of pebbles. Recipient of the Tiger Award at the Rotterdam International Film Festival for a pure and precious film which doesn't hesitate to touch upon contemporary issues in its own otherworldly dialect.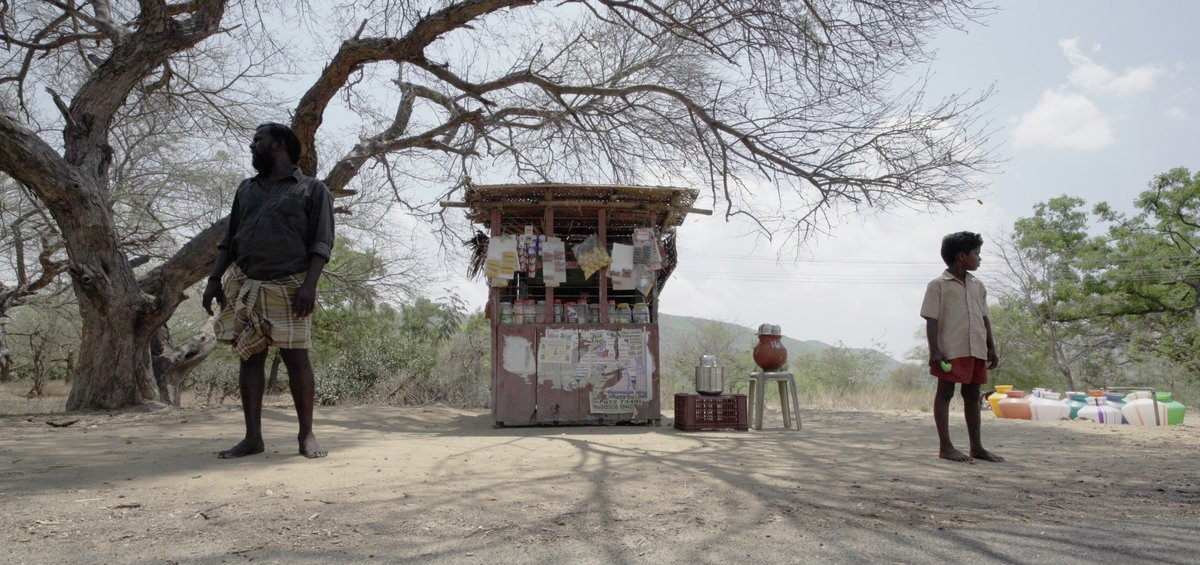 INDIA | 2021 | COLOR | DCP | 74' | TAMIL
Cinema as a window to the world and as a nod towards it. An apparently little story that bears the weight of the archetypical: a drunkard, abusive father in Tamil Nadu of southern India, abuses everyone while drunkenly obsessing over killing his wife. He drags violently along his youngest son, who watches silently.
But the Tiger (First Prize) of the Rotterdam Festival hides not in the plot but in the realistic small print. In the extreme poverty, the eternal sun that dries up everything, the absolute peace that only we disrupt, in a hungry family, an overwhelmed mother, a puppy and most certainly in the invincible look of the young boy, reminiscent of Chaplin. A different kind of cinema, an impressive final shot-overview. I.D.
DIRECTOR: Vinothraj P.S.
SCREENWRITER: Vinothraj P.S.
DoP: Jeya Parthiban, Vignesh Kumulai
MUSIC: Yuvan Shankar Raja
EDITOR: Ganesh Siva
PRINCIPAL CAST: Karuththadaiyaan, Chellapandi
VINOTHRAJ P.S.
Indian director, former video store employ, who found himself by chance in the cinema business of Tamil. He became assistant director in film and theatre, and based on his personal story he makes his directing debut with the present film.
FILMOGRAPHY
2021 Pebbles