LIBERTAD

Fifteen-year old Nora is having a boring summer with her grandmother and mother at the wealthy family's summer house in Catalonia. That is until Libertad arrives, the spirited daughter of their Columbian servant, who becomes her friend and perhaps something more. The parley between adulthood and sexuality, the existence of social class distinction and the notion of femininity which spans three generations, take centre stage in the exceptionally balanced and filled with intricate insinuations debut by Clara Roquet, which is infused with the familiar and somewhat addictive melancholy of teenage summers which define character and memories as they look for a reason to blow up in the face of something potentially new.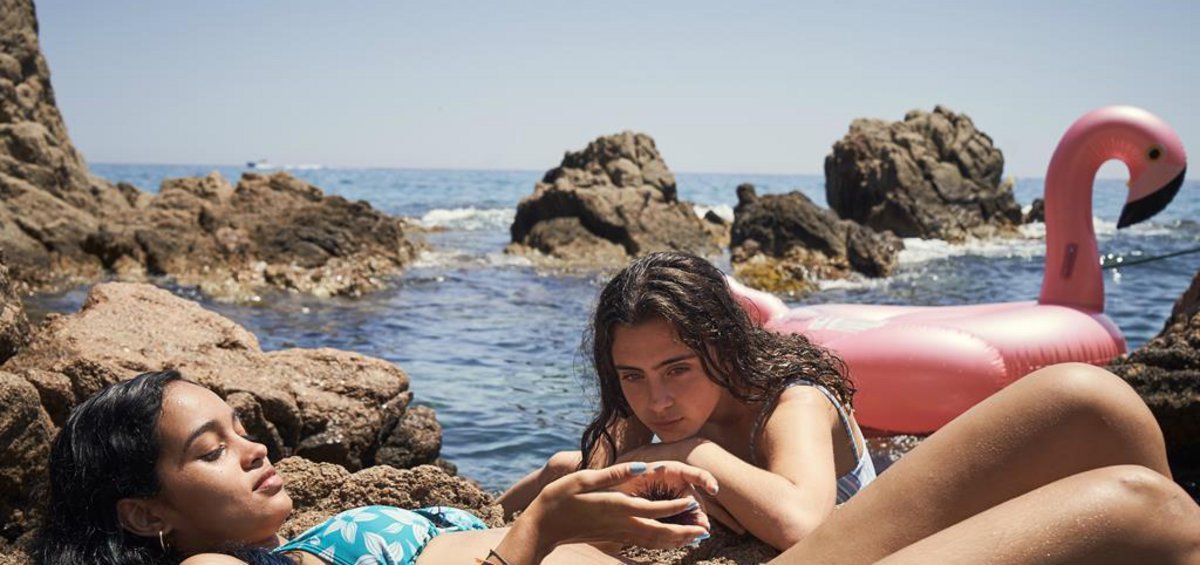 SPAIN, BELGIUM | 2021 | COLOR | DCP |104' |SPANISH
15-year-old Nora finds her family vacation at seaside Cataluna unbearably boring. But the arrival of Libertad, a girl her age, daughter of the Colombian maid, brings into her life a new friend – and maybe something more than that. This is what graces Clara Roquet's summary debut, a film dealing with adolescence as well as class sensitivity.
The film is a little wonder of 'creeping' details, for example the almost subconscious manner in which the haute bourgeoisie gets used to having their way. Filled with the melancholy of those summers that form us and vivid memories, sons, carelessness and understanding of the adolescent temper, 'Libertad' is a film about independence and the failure to achieve it in our classist era. I.D.
DIRECTOR: Clara Roquet
SCREENWRITER: Clara Roquet
DoP: Gris Jordana
MUSIC: Paul Tyan
EDITOR: Ana Pfaff
PRINCIPAL CAST: Maria Morera, Nicolle Garcia, Nora Navas, Carol Hurtado, Vicky Peña
CLARA ROQUET
Spanish director born in Barcelona in 1988, winner of three Gaudi awards. She holds an MA
from Columbia University in New York. She has directed two awarded shorts and this is her
debut in feature film. It was selected for 'Critics' Week' at Cannes.
FILMOGRAPHY
2021 Libertad