PRAYERS FOR THE STOLEN / NOCHE DE FUEGO

In a secluded town in the mountains of Mexico, girls have boyish cuts and have learnt to run into subterranean hideouts when they spot black SUVs from afar belonging to Cartels. But one day one of the girls does not hide in time. A coming-of-age story about three girls in a world tainted by violence - which is never seen and yet defines each scene, a study on the spectrum of female friendship and a solid mix of lyricism and tough realism in a film of rugged beauty which won the Un Certain Regard Award - Special Mention at the Cannes Film Festival.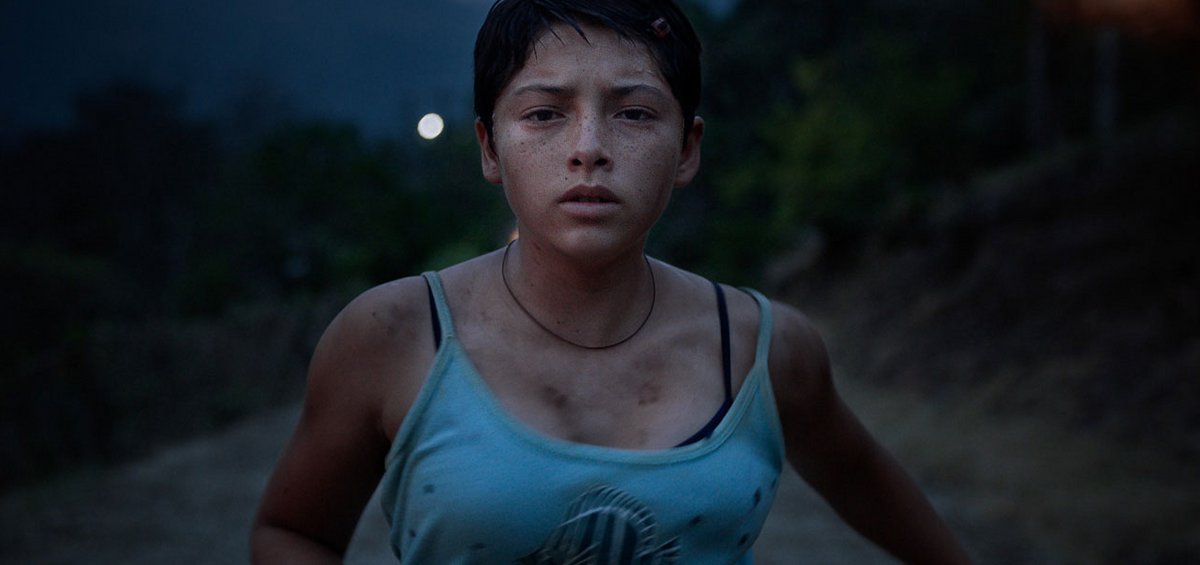 MEXICO, GERMANY, BRAZIL, QATAR | 2021 | COLOR | DCP | 110' |SPANISH
The time is today, but it seems like always. The place is one of those wild green mountain
villages of Latin America, Mexico in this case. The action is that of a village of solemn
women, mothers of daughters or sons that are soon to follow their fate. And what is that
fate? To work for the quarry or the powerful cartels ravaging the countryside. A part of the
world without men, filled with androids that like Hades come from time to time to brutally
seize women.
An incredible but true story, of nightmarish ethnographic suspense, that
experienced Huezo directs the way she should: not as fiction, but as a reality, oozing simple
beauty, underlying fierceness, mythical weight and immense grief for humanity. I.D.

DIRECTOR: Tatiana Huezo
SCREENWRITER: Tatiana Huezo
DoP: Dariela Ludlow
EDITOR: Miguel Schverdfinger
RINCIPAL CAST: Marya Membreño, Ana Cristina Ordóñez González, , Mayra Batalla

TATIANA HUEZO
Director, editor and cinematographer. She was born in El Salvador and grew up in Mexico.
She studied at the Film Training Center in Mexico and got an M.A. in Barcelona. Winner of
several awards at international festivals. 'Noche de Fuego' received Special Mention at 'Un
Certain Regard' at Cannes.
FILMOGRAPHY
2021 Prayers for the Stolen