GREAT FREEDOM / GROSSE FREIHEIT
In post-war Germany and while homosexuality is punished as a criminal offense, a man is sent to prison repeatedly because of his sexual preferences. As the film spans twenty years of his life, his imprisonment becomes an ongoing struggle for survival and for the preservation of his rights regarding what he defines as desire and independence. A courageous drama and simultaneously an unconventional love story, with the great performance of the up-and-coming Franz Rogowski ("Transit"), this bold film won the Un Certain Regard Jury Prize award at this year's Cannes Film Festival.
Director in attendance.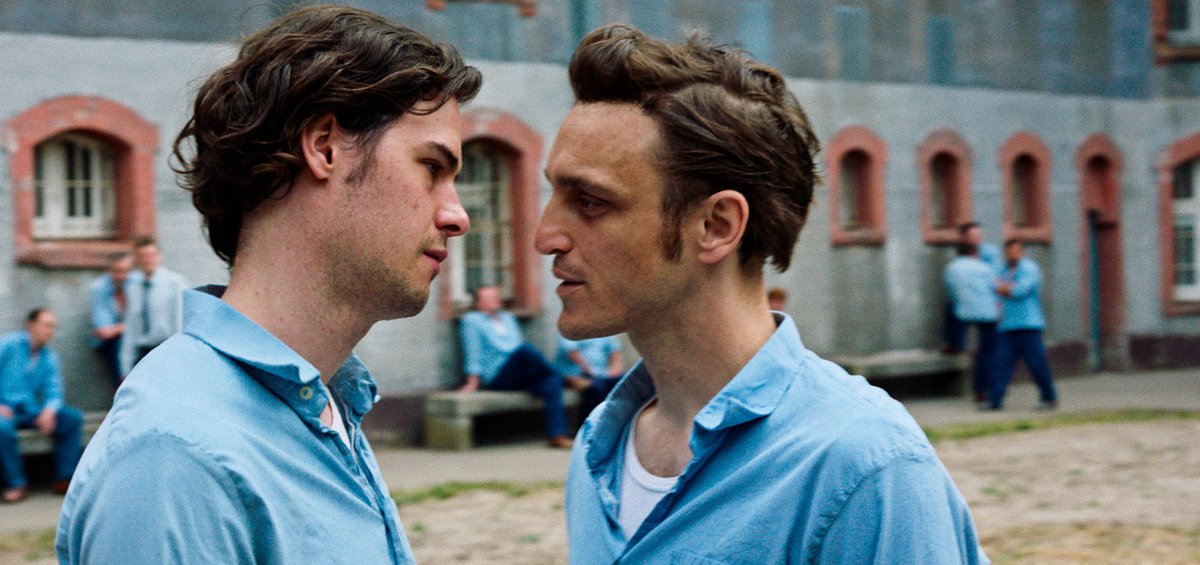 AUSTRIA, GERMANY | 2021 | COLOR | DCP | 116' | GERMAN
1968, West Germany. Images from public toilets shot with a police camera show Hans during his intimate moments with unknown men. Cut to Court. A two year sentence. The reason? The infamous German Paragraph 175, which from the 19th century to 1994 considered punishable what you are instead of what you do. It should be noted, in order to grasp fully Sebastian Maize's deeper meaning, that Hans had been at a Nazi camp and post-war he was taken immediately to jail. The sense of time, incident and freedom. A great Franz Rogowski, reaching great acting heights, carving on his face and body the vengeful mark of an age-long obscurantist authority. A heart-breaking ending and Jury Prize at 'Un Certain Regard' at Cannes. I.D.
DIRECTOR: Sebastian Meise
SCREENWRITERS: Thomas Reider, Sebastian Meise
DoP: Crystel Fournier
MUSIC: Nils Petter Molvaer, Peter Brötzmann
EDITOR: Joana Scrinzi
PRINCIPAL CAST: Franz Rogowski, Georg Friedrich, Anton von Lucke, Thomas Prenn
SEBASTIAN MEISE
Austrian director born in 1976. He studied Philosophy and Musicology in New York and directing at the Film Academy of Vienna with Michael Haneke. He has directed several short films and documentaries. This is his second feature film.
FILMOGRAPHY
2021 Great Freedom
2011 Still Life