HIT THE ROAD / JADDEH KHAKI
The film begins in the middle of a road trip of unknown destination and origin. A family of four is secretly headed to the West. No one knows, nor should they, where they are going. Especially the six-year-old son (make note of the name Rayan Sarlak). A dilapidated SUV that crosses the lace-like Persian mountains, becomes the ideal vehicle for a moving and pithy debut. Exemplary abstract, Jafar Panahi's son watches silent desires as they transform into blasting music and go on to escape through the open car windows on their way to encounter notions such as family and selfless love.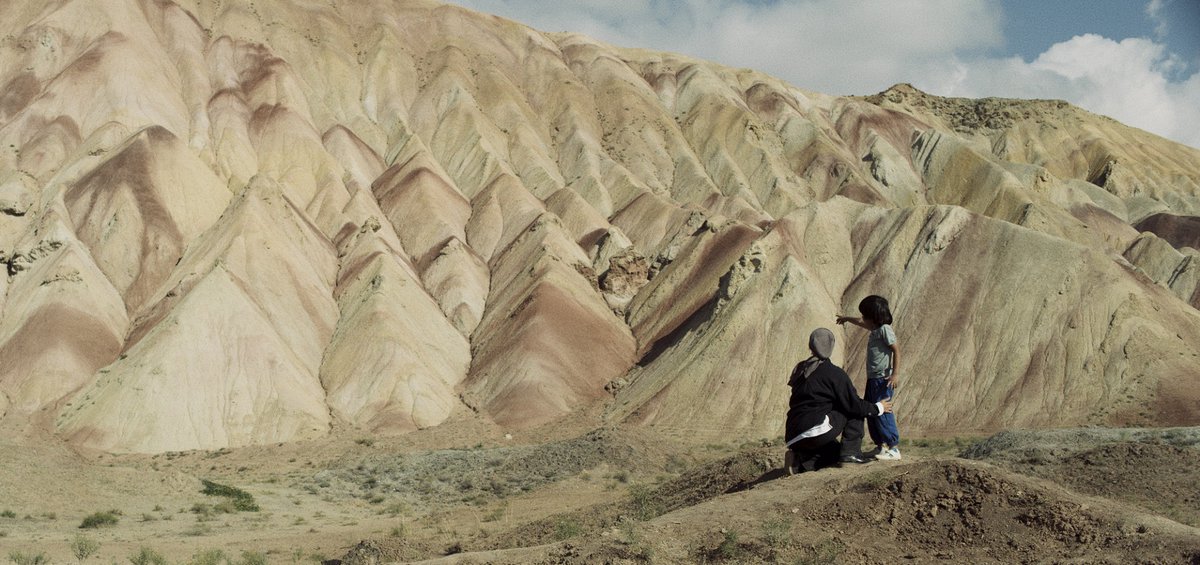 IRAN | 2021 | COLOR | DCP | 93' | FARSI
Iranian cinema continues to bloom and the debut film by Jafar Panahi's son is proof of that. A film amazing as to how it contains Iranian film values and follows decisively and fearlessly its own path. In the seclusive geography of a family in a car, and the open Iranian land as the car reaches the badlands of Iranian-Turkish border, Panahi's film shows immediately its surrealistic courage and its dramatic virtue. Four amazingly co-ordinated performances, music that varies from Schubert to Hayede (not a coincidence, for those who know) and Ebi, and a revealing mise en scene with a camera that either stays completely still or keeps moving, make for this comic drama that says so much, crying and laughter its heart out. A triumphant debut – Stavros Tsiolis must be smiling somewhere. I.D.
DIRECTOR: Panah Panahi
SCREENWRITER: Panah Panahi
DoP: Amin Jafari
COMPOSER: Payman Yazdanian
EDITORS: Ashkan Mehri, Amir Etminan
PRINCIPAL CAST: Hassan Madjooni, Pantea Panahiha, Rayan Sariak, Amin Simiar
PANAH PANAHI
Iranian director, born in Tehran in 1984. He studied Film at the Tehran University of Art. He has worked as a photographer and assistant director, while he edited the latest feature film of his father, Jafar. This is his first feature film.
FILMOGRAPHY
2021 Hit the Road