Closely Watched Trains
There are many ways to make a film about war. The most playful and surprisingly romantic way earned Czech cinema a celebratory Best Foreign Language Film Academy Award, a box-office success, which helped introduce an international audience to the bawdy, amorous and initiatory journey of young Milos: a train station employee burdened with daily routine, Nazi threats and premature ejaculation.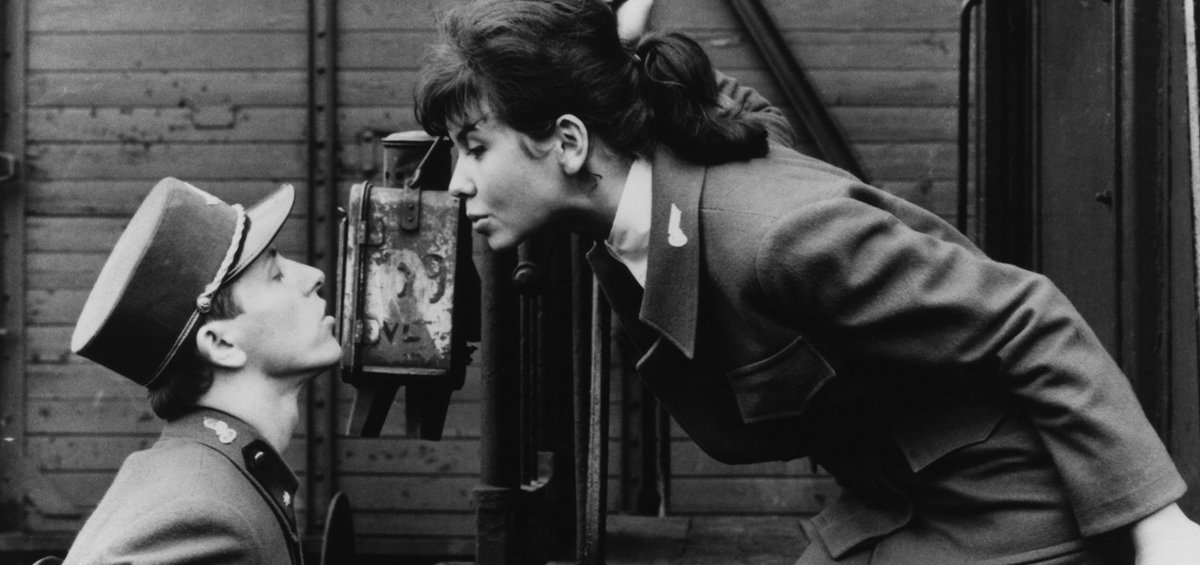 CZECHOSLOVAKIA | 1966 | B&W | DCP | 92' | CZECH, GERMAN
A young man is hired at the train station in Nazi-occupied Czechoslovakia, happy that he will lead an effortless life, troubled though by a sexual 'dysfunction'. The worthy 1968 Foreign Language Film Academy Award winner is a well-meaning but also poisonous vignette film where the main plot intertwines with the historical background.
It is even more interesting that Milos's personal story, who suffers from premature ejaculation and struggles to find a solution, is connected with the attitude of the invaded Czechoslovakians. Menzel moves to the tragically ironic ending, implying the lack of resistance spirit in his country. The soviet bear is certainly there, the Prague Spring of the truly repressed never had dilemmas as far as the definition of totalitarianism is concerned. I.D.
DIRECTOR: Jiří Menzel
SCREENWRITER: Jiří Menzel
DoP: Jaromír Šofr
MUSIC: Jiří Šust
EDITOR: Jiřina Lukešová
PRINCIPAL CAST: Václav Neckář, Jitka Bendová, Josef Somr,Vlastimil Brodský, Vladimír Valenta
JIŘÍ MENZEL
Czech director, screenwriter and actor. He was nominate twice for Foreign Language Film Academy Award. An important representative of the Czech New Wave with his participation in the episodic classic 'Pearls of the Deep' (1966),'Closely Watched Trains' and his many performances in the films of the era – we see him in 'The Cremator', also shown in this retrospective.

FILMOGRAPHY (SELECTED)
2013 The Don Juans
2006 I Served the King of England
2002 Ten Minutes Older
1993 Life and Extraordinary Adventures of Private Ivan Chonkin
1985 My Sweet Little Village
1984 The Showdrop Festival
1980 Cutting it Short
1978 Those Wonderful Movie Cranks
1976 Seclusion Near a Forest
1974 Who Looks for Gold?
1969 Larks on a String
1968 Capricious Summes
1966 Closely Watched Trains
1966 Pearls of the Deep