Loves of a Blonde
Before "One Flew Over the Cuckoo's Nest" and "Amadeus" won him two Academy Awards, Milos Forman was fast becoming one of the greatest representatives of Czechoslovak New Wave thanks to this film. Youthful misconceptions of love are skillfully exposed through a young working class girl who believes she has found the love of her life but when that turns out not to be the case she takes matters into her own hands. Nominated for a Best Foreign Language Film Academy Award.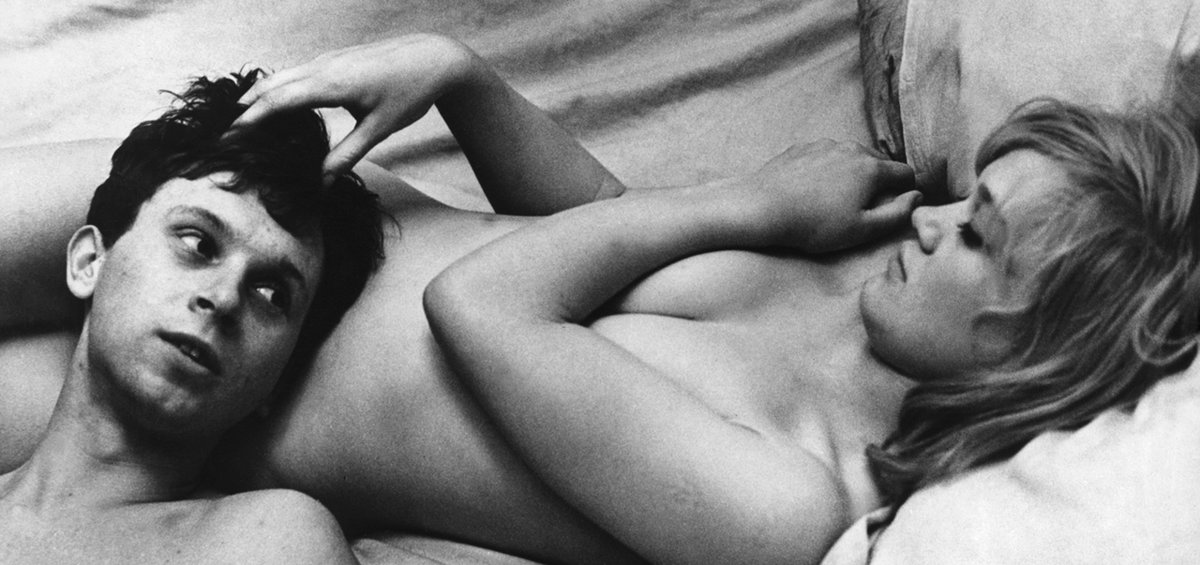 CZECHOSLOVAKIA | 1965 | B&W | DCP | 88' | CZECH
Α small film with a big reputation. 'Loves of a Blonde' perfectly expressed a reversed era of flower power. The film takes place in the '60s and is a satirical fairy tale of manners, a bittersweet narration and a masterpiece of directorial tone. From the very beginning you realize you enter a story told by our 'blonde'.
A story about women as objects of desire and frivolity of men, women as by-products of a petite-bourgeois, conservative, family-based conditions created by the regime. It's quite impressive that there's no denunciation but a subtle satire, which turns, in the final 20 minutes, into relentless comedy, until you reach the amazing, quiet ending that tears you apart. Because it's one thing what a story tells you and a different one what the director wants you to feel. I.D.
DIRECTOR: Miloš Forman
SCREENWRITERS: Miloš Forman, Jaroslav Papoušek, Ivan Passer, Václav Šašek
DoP: Miroslav Ondříček
MUSIC: Evžen Illín
EDITOR: Miroslav Hájek
PRINCIPAL CAST: Hana Brejchová, Vladimír Pucholt, Vladimír Menšík
MILOŠ FORMAN (1932-2018)
The most prominent director of his country, having won twice the Academy Award for Direction, one of the three people that have directed films which won the 5 most important Academy Awards ('One Flew Over the Cuckoo's Nest'), the man who managed through three films ('Black Peter, The Fireman's Ball and Loves of a Blonde') to contribute to the splash of New Wave and the coming of the Prague Spring.

FILMOGRAPHY
2006 Goya's Ghosts
1999 Man on the Moon
1996 The People vs. Larry Flynt
1989 Valmont
1984 Amadeus
1981 Ragtime
1979 Hair
1975 One Flew Over the Cuckoo's Nest
1973 Visions of Eight
1967 The Firemen's Ball
1965 Loves of a Blonde
1964 Black Peter