Romeo, Juliet and Darkness
1942 in Prague, a Jewish girl is hidden in the attic of a young student to escape the Nazis. The young man tends to her and falls in love with her while the darkness lurking outside will soon threaten their loving hideaway. A heart-wrenching love story, this exquisite melancholy adaptation of the widely read similarly titled book by Jan Otcenásek still has the same ineffably intense emotional impact sixty years later.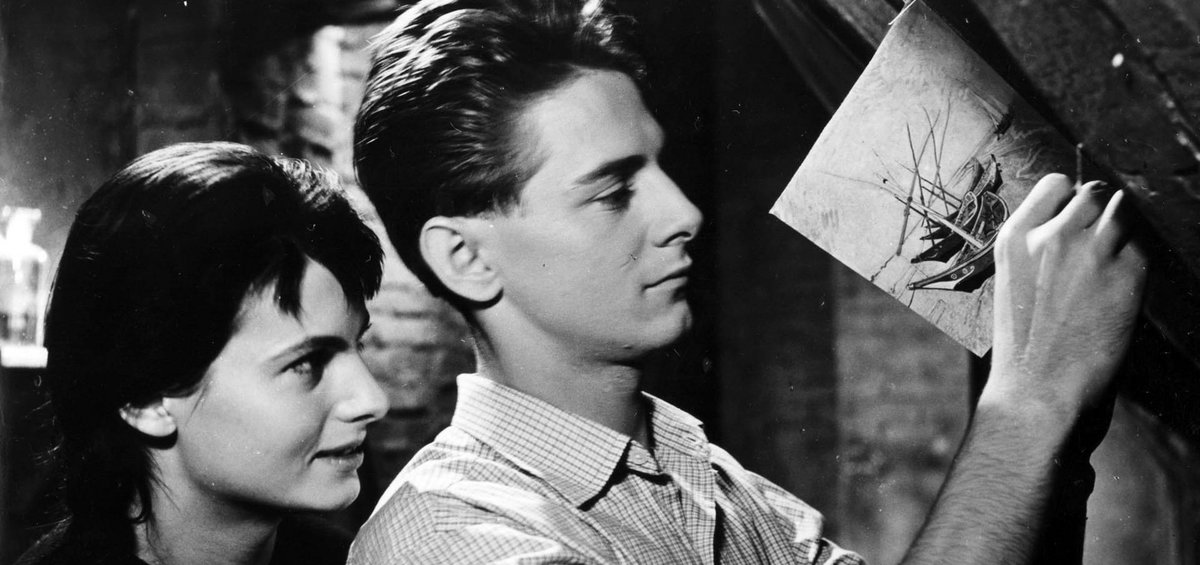 CZECHOSLOVAKIA | 1960 | B&W | 35mm | 94' | CZECH
Prague, 1942. Under the shadow cast due to the murder of Heydrich, Hitler is enraged and begins a manhunt in the city to find the perpetrators. A student takes in a young Jewish woman and hides her in the attic of his building, where the people are shaken by Nazi terror. Between the two, a love wrapped in the darkness of the occupation unfolds. However the other tenants have different views.
A 'prologue' to the following splendid period, the first work of Jiří Weis is an ode to puberty, amongst crimes against humanity and the silence of the adults who want to survive. On the top part of building founded on complicit (the mistress of the Nazi officer) and the painful consent, two kids dream (the scenes of the dance and the starry sky are exquisite) about a different life before the darkness of 'the others' swallows them. I.D
DIRECTOR: Jiří Weiss
SCREENWRITERS: Jan Otčenášek, Jiří Weiss
DoP: Václav Hanuš
MUSIC: Jirí Srnka
EDITOR: Miloslav Hájek
PRINCIPAL CAST: Ivan Mistrík, Daniela Smutná
JIRÍ WEISS (1913-2004)
Director and screen writer, born to a wealthy Jewish family of Prague. He started at an early age directing documentaries and commercials, and fled to England during the Occupation. He returned after the war filming precursors to the '60s explosion. He fled again with the Soviet invasion, this time to the USA where he taught film.

FILMOGRAPHY (SELECTED)
1991 Martha and I
1965 90 In the Shade
1960 Romeo, Juliet and Darkness
1957 Wolf Trap