The Shop on Main Street
One of the greatest works of art of the 60s and justly awarded with the Best Foreign Film Academy Award and with the Special Mention award at the Cannes Film Festival. This legendary masterpiece looks back at Nazi-occupied Slovakia during World War II and the imminent Nazi persecution of Jews casting its shadow over the loving friendhsip formed between a well-meaning carpenter and a kindhearted elderly Jewish woman. This deeply compassionate film culminates into a drama that is ineffably poignant.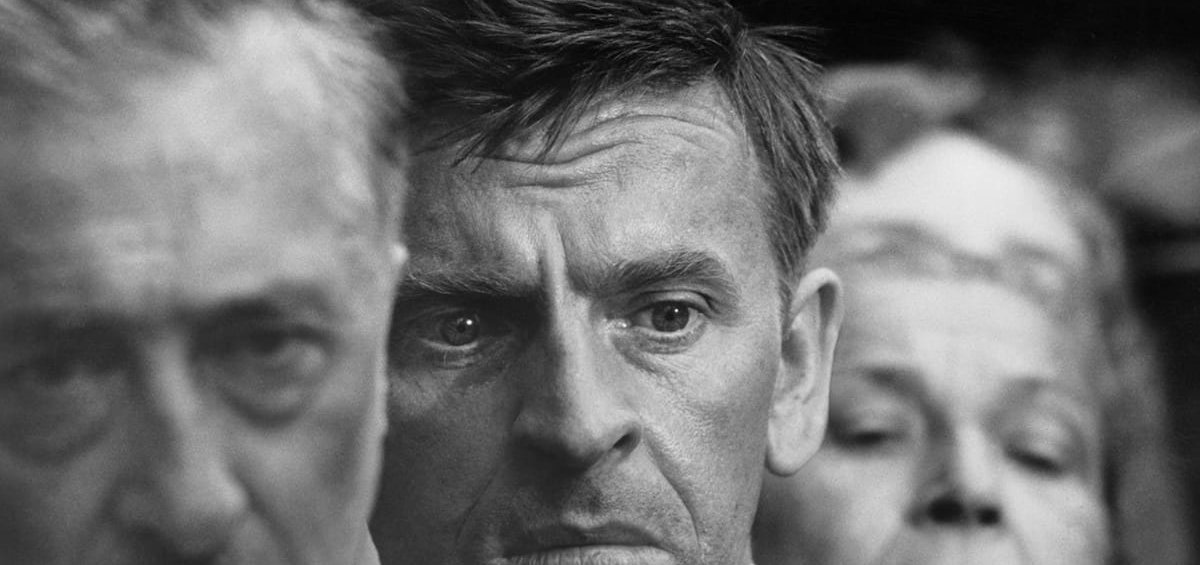 CZECHOSLOVAKIA | 1965 | B&W | DCP | 128' | CZECH
A slumdog carpenter in occupied Slovakia is placed by the informers of the Nazis as an Aryan foreman in a Jewish button shop. He gets to know the Jewish community and the elderly woman who owns the shop and doesn't seem to realize what's starting to happen out there.
The first of the two Foreign Language Film Academy Awards for Czechoslovakia is an amazing work on fear, on how a human being, unless collaborative by nature, cannot stand repression and deprivation of freedom. It's an insightful masterpiece of impressive technical adequacy, great performances (among them an unforgettable Ida Kaminska), impeccable screenplay, wonderful gimmicks (the pyramid and the carny being two of them) and a monumental third act where the night before the planned pogrom becomes one of the darkest times in cinema history. I.D.
DIRECTOR: Ján Kadár, Elmar Klos
SCREENWRITERS: Ladislav Grosman, Ján Kadár, Elmar Klos
DoP: Vladimír Novotný
MUSIC: Zdeněk Liška
EDITORS: Diana Heringová, Jaromír Janáček
PRINCIPAL CAST: Ida Kamińska, Jozef Kroner, Hana Slivková, Martin Hollý, Sr., František Zvarík, Martin Gregor
JÁN KADÁR (1918-1979) & ELMAR KLOS (1910-1993)
An artistic pair for more than 17 years. Kadár is a central figure of New Wave since as a professor at the Academy of Arts in Prague has taught most of the movement's representatives. They were parted during the invasion of 1968. Kloss remained in the country while Kadár moved to the USA and went on to teach at the American Film Institute.

FILMOGRAPHY (SELECTED)
1965 Τhe Shop on Main Street
1965 Accused
1963 Death is Called Engelchen
1958 Three Wishes
1957 House at the Terminus
1954 Music from Mars
1952 The Hijacking