Diamonds of the Night
With one of the most extraordinary directorial debuts, the great visionary of the Czech new wave movement, turns the agonising escape of two young men from a train headed to a concentration camp into a sensational manhunt which the viewer is urged to experience as a transcending and absolutely haunting experience. With remarkable skill, frenzied sequences and astonishing cinematography, the film inspired later works such as " Son of Saul".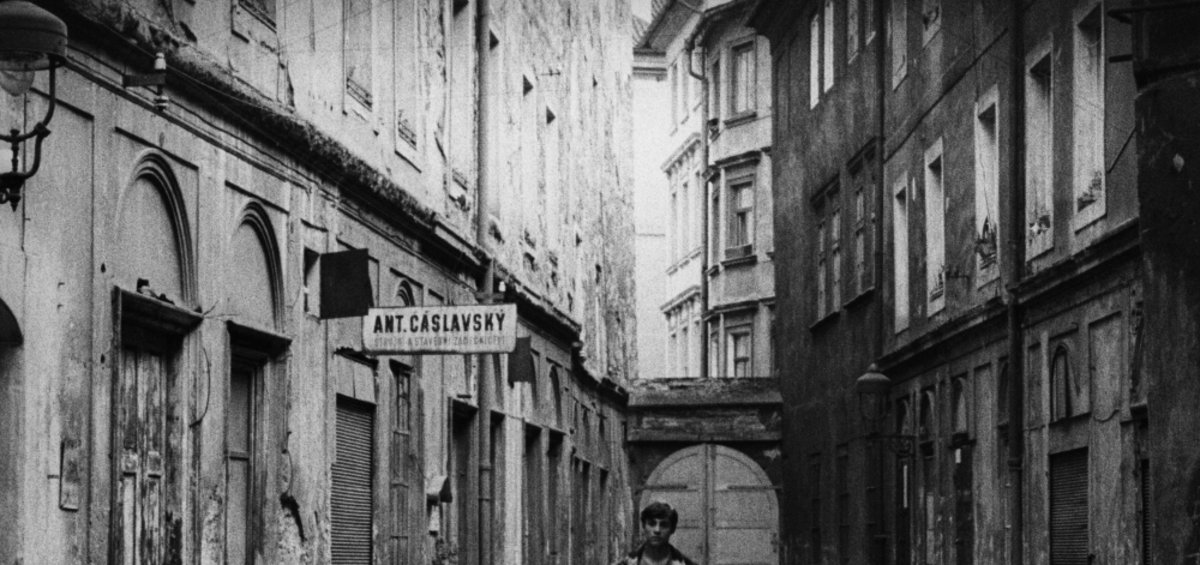 CZECHOSLOVAKIA | 1964 | B&W | DCP | 63' | CZECH
Two scruffy young men escape a train going to Dachau and we witness their pursuit by the authorities, the informers, their instincts and their memories. The debut of the 'enfant terrible' of the Prague Spring overwhelms you from the very beginning with one of the most efficient single tracking shots in history. For sixty more concrete and demanding minutes you get to watch, possibly breathless, a stifling exercise of film expression, minimal dialogue, dense sounds and impressionistic editing. You have to participate actively, filling the gaps of this great piece of pure cinema.
Memory fragments, symbolisms, lack of narrative time (could this be a loop?) and genius critique of the communist regime constitute a magnificent amalgam of existential terror ('Son of Saul' bows its head) and metaphysical dead-ends. I.D.
DIRECTOR: Jan Němec
SCREENWRITERS: Arnošt Lustig, Jan Němec
DoP: Jaromír Šofr
MUSIC: Vlastimil Hála, Jan Rychlík
EDITOR: Oldřich Bosák
PRINCIPAL CAST: Ladislav Jánský, Antonín Kumbera
JAN NĚMEC (1936-2016)
As a student of the Academy of Arts in Prague, Němec was particularly pursued by the Communist regime. In 1968 he left the country and didn't have the chance to direct a film again for 22 years. The two films presented in this retrospective are proof of his radical artistry and his vital importance for the Prague Spring.

FILMOGRAPHY (SELECTED)
2016 The Wolf from Royal Vineyard Street
2010 Heart Beat 3D
2009 The Ferrari Dino Girl
2005 Toyen
2004 Landscape of My Heart
2001 Late Talks with my Mother
1996 Code Name: Ruby
1990 The Flames of Royal Love
1968 Oratorio for Prague
1967 Martyrs of Love
1966 A Report on the Party and the Guests
1964 Diamonds of the Night