OBSCURO BARROCO
A trip to Rio de Janeiro, "factory of dreams and nightmares, a city of transformations" with the famous Brazilian trans activist Luana Muniz acting as guide and narrator who uses her melancholic voice to recite lines from the experimental monologue by Clarice Lispector, "Água Viva". Contemplations on identity, old age and self-expression refracted through city lights as political events, which forewarn of a new conservative age, take centre stage in a frantic documentary whose hallucinogenic tide of images ushers us into the restless world of creatures of the night. Recipient of the Teddy Award in Berlin and the Best Documentary Award by the Hellenic Film Academy. Double feature with "Nana".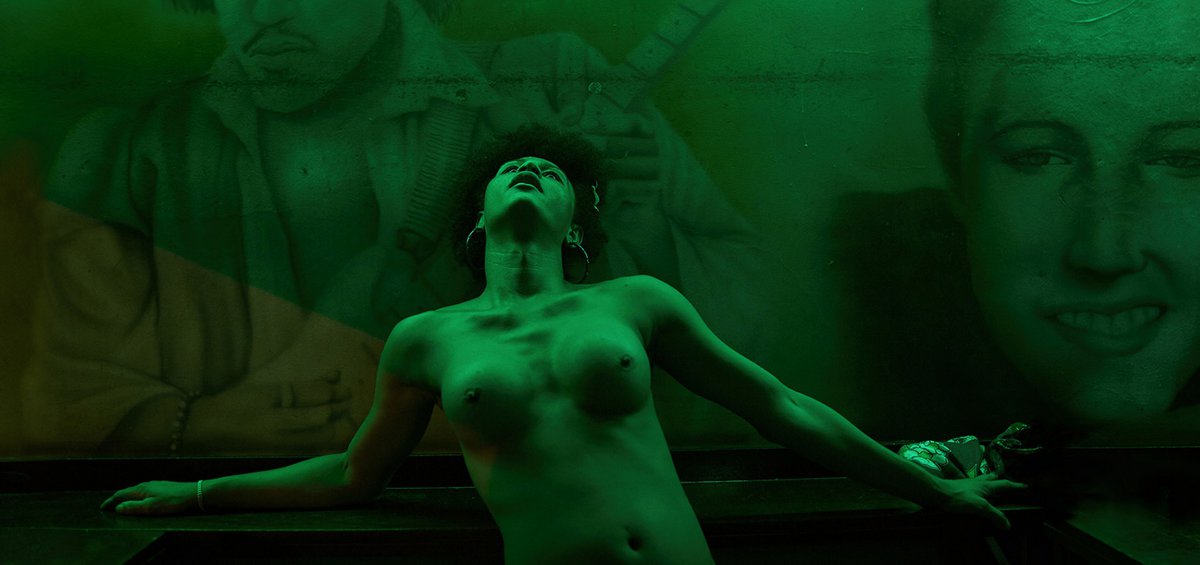 FRANCE, GREECE | 2018 | COLOR | DCP | 60' | PORTUGUESE
Obscuro Barroco takes as to Rio de Janeiro, a city of extremes, following the iconic figure of Luana Muniz (1961-2017) to explore the meaning of identity through sex, carnival and political activism. The film begins in a foggy rain forest and follows the voice of Muniz through Rio de Janeiro, 'a factory filled with dreams and nightmares, a place of transformations'.
Among the costumes and the disguises, the naked bodies and the impressive Carnival fireworks, the films introduces us to a world where identity, age and sex are fluid and undefined. In this throbbing world of creatures of the night, the director asks us to wonder about our deepest desire to transform, both individually and collectively.
DIRECTOR: Evangelia Kranioti
DoP: Evangelia Kranioti
EDITOR: Yorgos Lamprinos
EVANGELIA KRANIOTI
Evangelia Kranioti was born in Athens, Greece. She studied arts and film at Le Fresnoy. Her debut documentary feature 'Exotica, Erotica, Etc.' premiered at the Berlinale Forum 2015 and won the Emerging International Filmmaker Award at the Toronto Hot Docs IFF. Her second film 'Obscuro Barroco' won the Teddy Jury Award at the Berlinale Panorama 2018.
FILMOGRAPHY
2018 Obscuro Barroco
2015 Exotica, Erotica, Etc.