STRELLA: A WOMAN'S WAY
Giorgos is released from prison after 14 years and spends his first night in a cheap hotel in Omonia. There he meets Strella, a young transgender prostitute with whom he soon falls in love. The past, however, catches up with them and they must go down a new path. A bold transcription of the pinnacle of ancient Greek drama, a courageous challenge of the holy notion of Greek family and a first-hand sincere view of the Athenian queer experience, "Strella" is a modern masterpiece of Greek cinema that reminds us that what matters is love, acceptance, and, why not, fairy lights. Filmmakers in attendance.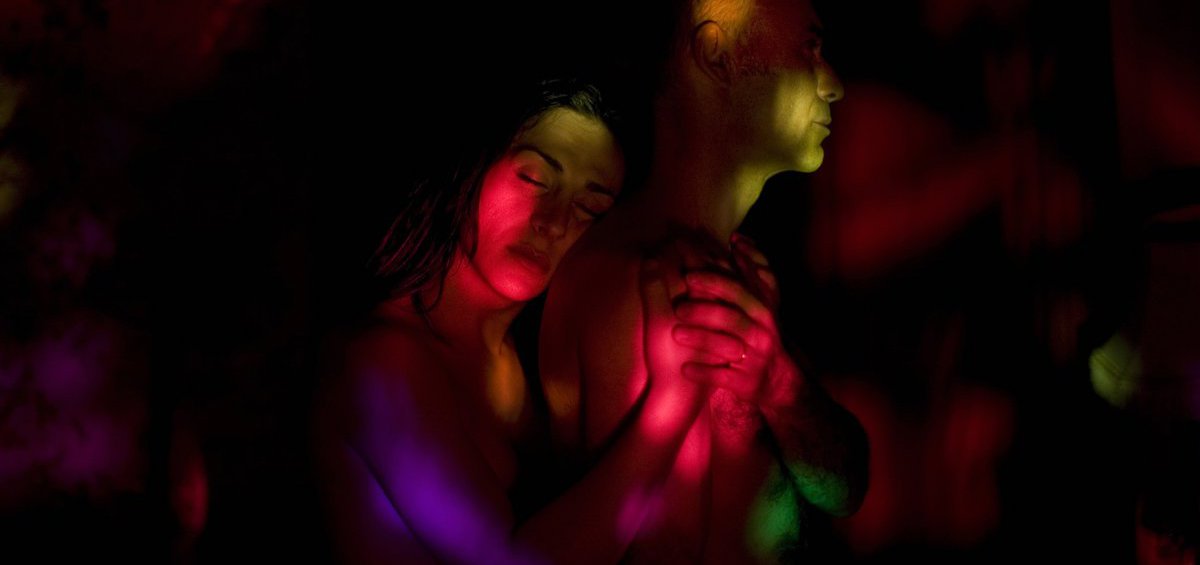 GREECE | 2009 | COLOR | DCP | 107' | GREEK
A 48 year-old is released from prison after 15 years. At the cheap Athenian hotel he stays the first night he meets a young transexual, Strella, and they immediately connect. But fate will make them face taboos and – what else – choices. The "Strella" bomb keeps on exploding 12 years after not only for its fun light on the phenomenon of women falling in love with older men, but mostly because it uses flexible mainstream narration to promote its progressive attitude.
Thus it overcomes the stigma of document and elevates itself to a clearly operatic drama, wishing, through a realistic parable, to change the malevolent misanthropic ideas and find the meaning, simply and beautifully, in community and love. I.D.
DIRECTOR: Panos H. Koutras
SCREENWRITERS: Panagiotis Evangelidis, Panos H. Koutras
DoP: Olympia Mytilinaiou
MUSIC: Michalis Delta
EDITOR: Giannis Halkiadakis
PRINCIPAL CAST: Mina Orfanou, Yannis Kokiasmenos, Minos Theoharis
PANOS H. KOUTRAS
Greek director born in Athens. He studied filmmaking at the London International Film School and in Paris (Sorbonne). In 1995 he founded the production company "100% Synthetic Films" and started working on his first feature film. Winner of several awards at international festivals.
FILMOGRAPHY
2014 Xenia
2009 Strella
2004 Alithini Zoi
1999 The Attack of the Giant Moussaka