SEE YOU THEN
Two exes meet after thirteen years. One is married with children, the other is now a trans woman. They spend a whole night together and the more the intimacy between them is rekindled the closer they get to the memory of the traumatic event that defined their relationship. Disarmingly minimalist and directed with simplicity so as to focus only on what is necessary. The film, by transgender Mari Walker, is a calm and earnest outlook on the road to transition, but also on all the big and small things left behind, temporarily putting our lives on hold. Winner of the outstanding Performance award at L.A. Outfest.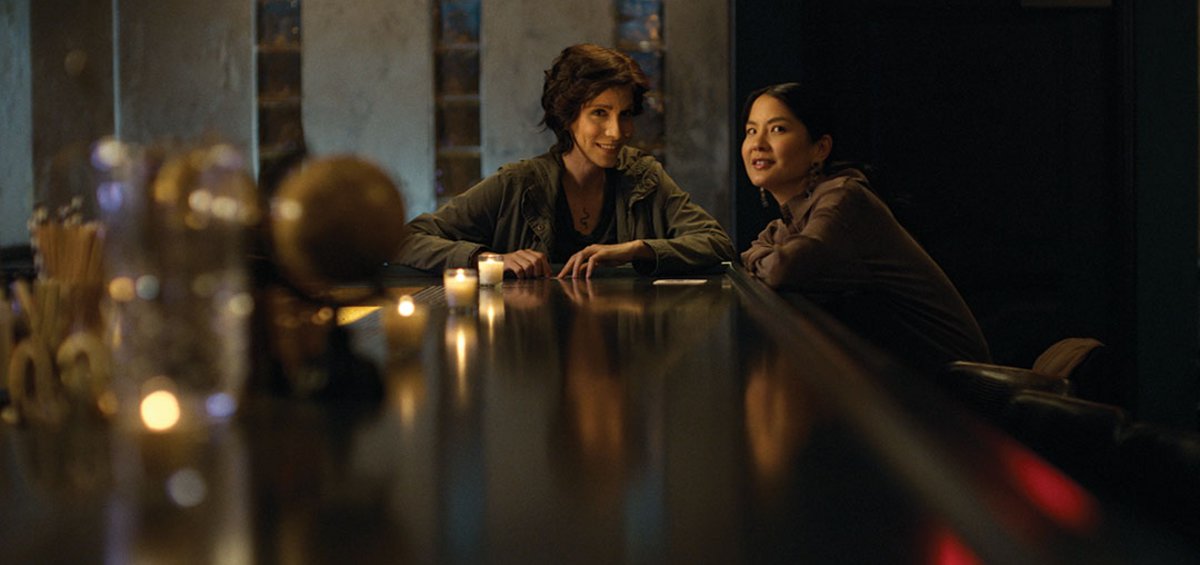 USA | 2021 | COLOR | DCP | 75' | ENGLISH
Kris and Naomi meet again after 14 years. Their relationship ended abruptly when Kris (a trans woman now) left, leaving behind bitterness and a secret we only find out about in the end. Naomi quit performance and her artistic endeavours, she got married and had two children. During their meeting a lot of things will be said.
A slow-burning feature film debut by Mari Walker, which turns into a night of reunion and conversation delving into issues such as rooted misogyny, stereotypes, motherhood, family and, most certainly, the need to survived as it arises by gender redefinition. Heart-felt, fully recognizable and, in the a la Vittorio Storaro cinematography of the third act, overwhelming and suspenseful, "See You Then" deserves a wider audience . I.D.
DIRECTOR: Mari Walker
SCREENWRITERS: Kristen Uno, Mari Walker
DoP: Jordan T. Parott
MUSIC: Robert Allaire
EDITOR: Mari Walker
PRINCIPAL CAST: Pooya Mohseni, Lynn Chen, Danny Jacobs, Nican Robinson, Nikohl Boosheri
MARI WALKER
Award-winning director, screenwriter, producer and film editor of American Japanese origin, born in Vancouver, Washington. Her work focusing on experienced LGBT issues have been presented worldwide. She has been nominated and/or awarded in more than 125 festivals.